Women are twice more likely to suffer from insomnia than men. Some research suggests that certain social factors, such as being unemployed or divorced, is related to poor sleep and increase the risk of insomnia in women. Also, insomnia tends to increase with age.

Sometimes perimenopausal (the time leading up to menopause) women have trouble falling asleep and staying asleep; hot flashes and night sweats often can disturb sleep. Pregnancy also can affect how well a woman sleeps.

This answer is based on source information from the National Women's Health Information Center.
Insomnia or difficulty sleeping is very normal during pregnancy. According to the American Pregnancy Association, about 78% of pregnant women suffer from insomnia. Whether you are in your first or third trimester, getting a good night's sleep is probably a challenge.
Insomnia is a major chronic disease affecting a substantial proportion of the adolescent population. Its pervasiveness is comparable to that of other major psychiatric disorders such as mood, anxiety, disruptive, and substance use disorders.
About 15 to 20 percent of people have a short-term insomnia disorder lasting less than three months, and as many as 10 percent of adults have a chronic insomnia disorder lasting at least three months. The risk for developing insomnia, however, is 41 percent higher for women than men.

This content originally appeared on the American Academy of Sleep Medicine website.
Insomnia, along with sleep apnea, restless legs syndrome (RLS) and narcolepsy, are the most commonly diagnosed sleep disorders in people seeking treatment in sleep clinics. Insomnia is defined as difficulty falling asleep or staying asleep every night or most nights despite an adequate opportunity to sleep. Insomnia lasting from a single night to a few weeks is referred to as transient or short-term. If it lasts longer than a month, it's referred to as chronic insomnia. More than a third of American adults experience insomnia, and women are nearly twice as likely to suffer from insomnia as men.
Insomnia, a Latin term for "no sleep," is defined as the inability to fall or remain asleep. Most people need seven to eight hours of sleep daily for good health, safety and optimal performance. But according to the National Center for Sleep Disorders Research at the National Institutes for Health, about 30% to 40% of adults report symptoms of insomnia during the year, and 10% to 15% claim chronic insomnia.
Rates of insomnia are high across both the developed and the developing world. Here in the United States, nearly one-third of workers are getting by on no more than 6 hours of sleep per night. We're living in a age where sleep is challenged by the very technological advancements that are supposed to make life easier and more streamlined. Clearly, it's time to stop shrugging off the consequences of insomnia and other sleep disorders, consequences that include an incredibly high price tag, both in dollars and in health.
Many studies show almost two thirds of adults (62 percent) experienced insomnia in the last year. One third of adults say they get fewer than 6.5 hours of sleep each night. Eighty-five percent of insomniacs never seek medical treatment. Millions of insomniacs have turned to over-the-counter night time sleep aids, creating $100 million-a-year business. They have spent an additional $200 million on melatonin, a sleep-enhancing herb.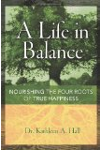 Continue Learning about Insomnia