Does irritable bowel syndrome (IBS) have an effect on my bladder?
Irritable bowel syndrome (IBS) affects the colon and intestines primarily. The bladder is not directly affected. Many people do report symptoms involving the bladder, which are however similar to those of an infection, including pressure, pain and frequent urination. It is important to have these symptoms evaluated if they do occur. The mechanism by which IBS causes these symptom is currently unknown.
The bladder symptoms that are most commonly associated with irritable bowel syndrome (IBS) are increased frequency in passing urine, urgency to urinate and sometimes urinary incontinence. This in turn can result in mistaken diagnosis of recurrent cystitis (bladder infection) with repeated antibiotic treatment. Furthermore, a urologist may diagnose interstitial cystitis, or irritable bladder syndrome.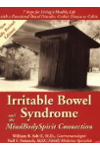 Continue Learning about IBS Complications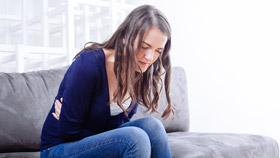 It is not unusual to have irritable bowel syndrome (IBS), in addition to other gastrointestinal (GI) problems, such as reflux, Barrett's esophagus, Crohn's disease or ulcerative colitis. Irregular bowels, gas and bloating may also ...
lead to disrupted sleep.
More