A heart attack affects the body by damaging the heart muscle. Without oxygen, the heart muscle begins to die and scar tissue forms there instead. The damage may lead to long-lasting problems. Complications after a heart attack include irregular heartbeat (arrhythmia), heart rupture (myocardial rupture), heart failure, leaking heart valves, low blood pressure, and swelling of the heart sac (pericarditis).
Continue Learning about Heart Attack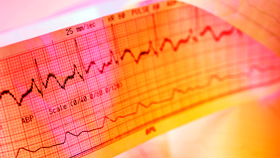 Heart attack (myocardial infarction (MI), is the leading cause of death among Americans. It often results from coronary artery disease, the most common form of heart disease to affect adults. See your doctor immediately if you fee...
l pressure or a squeezing sensation in your chest, neck, jaw, shoulders, back or arms, especially if it's accompanied by sweating, nausea, vomiting, or shortness of breath.
More