7 Super Healthy Smoothie Recipes
Get a boost with these healthy smoothie recipes.
1 / 8
By Taylor Lupo
Smoothies make great on-the-go meals, can up your daily intake of vitamins, fiber and protein and they're delicious, too. If you load your blender with the right ingredients, such as whole fruits, leafy greens and fiber-filled chia seeds, you can create a healthy breakfast or lunch. But the wrong ingredients can sabotage your healthy-eating efforts; too much fat and sugar can quickly turn a healthy smoothie into a liquid candy bar. Check out our favorite recipes for healthy smoothies with lots of good-for-you ingredients.
Ready to make your first smoothie? Check out these healthy Sharecare-approved smoothies to reduce belly fat.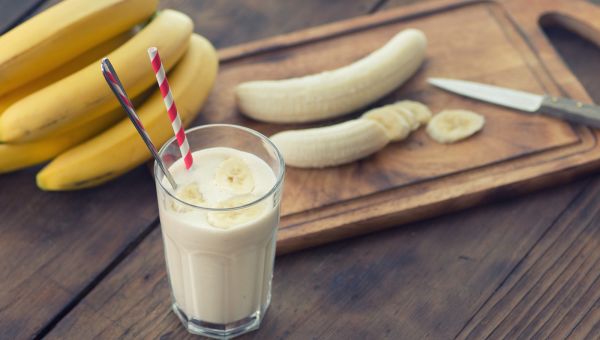 2 / 8

Brain-Boosting Banana Smoothie

Coming in at just under 300 calories, this blended banana powerhouse is loaded with nutrients that promote brain function. It contains flax seeds, which are packed with omega-3s and promote memory and brain performance, and lots of fiber for your digestive health. Sip this smoothie for breakfast to reap the brain-boosting benefits throughout the day.

Blend It Up:
½ banana
8 oz low-fat milk
1 scoop 100 percent whey protein powder
½ tbsp plain almond butter
1 tbsp flaxseed meal

Nutrition: Calories: 299; fat: 9g; carbohydrates: 33g; protein: 22g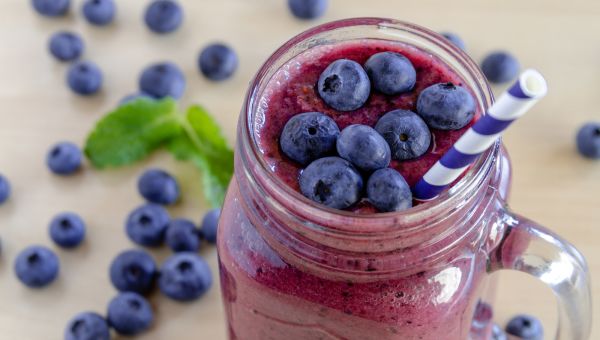 3 / 8

Antioxidant-Rich Berry Smoothie

Immune-boosting antioxidants are important to your health—some studies suggest they can help prevent certain diseases and cell damage. Luckily, for your body and your taste buds, this smoothie is packed with antioxidant-rich blueberries, banana and kale. This smoothie contains more calories than one should eat as a snack, so drink it as a meal replacement.

Blend It Up:
1 cup raw blueberries
½ banana
1 cup chopped raw kale
½ cup unsweetened almond milk
1 oz pea protein powder

Nutrition: Calories: 268; fat: 2.4g; carbohydrates: 57.2g; protein: 10.4g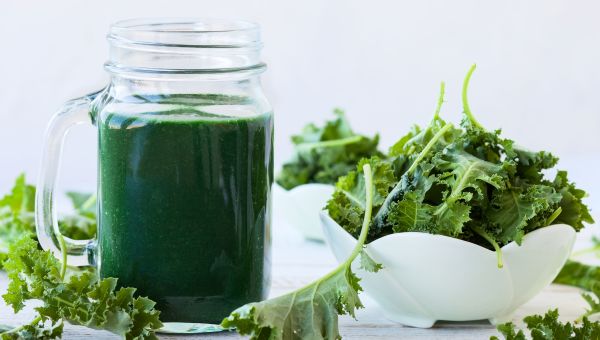 4 / 8

Good-For-Your-Gut Green Smoothie

The fiber and starch in bananas promote healthy digestion and gut bacteria. Plus, they give smoothies a creamy consistency and extra flavor. Low in calories, this smoothie would make a delicious mid-afternoon pick-me-up. (Trust us, you won't even taste the kale.)

Blend It Up:
½ banana
1 orange, peeled
1 cup chopped kale
¼ cup water
1 cup ice cubes

Nutrition: Calories: 155; fat: 1g; carbohydrates: 40g; protein: 4.8g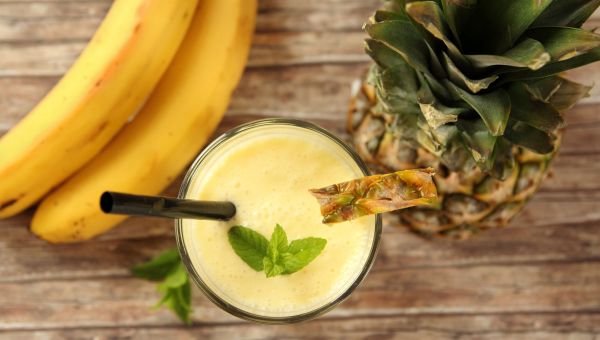 5 / 8

Immune-Boosting Colada Smoothie

This smoothie is a healthier nod to a vacation staple—the pina colada. For only 80 calories per cup, pineapple packs tons of immune-boosting vitamin C. Mango adds an extra dose of vitamin C, as well as vitamin A, a nutrient vital to eye, skin and dental health.

Blend It Up:
½ cup frozen mango chunks
½ cup cubed pineapple
⅓ cup water
1 scoop tropical or plain flavored protein powder
½ cup ice cubes

Nutrition: Calories: 214; fat: 3.4g; carbohydrates: 32g; protein: 16g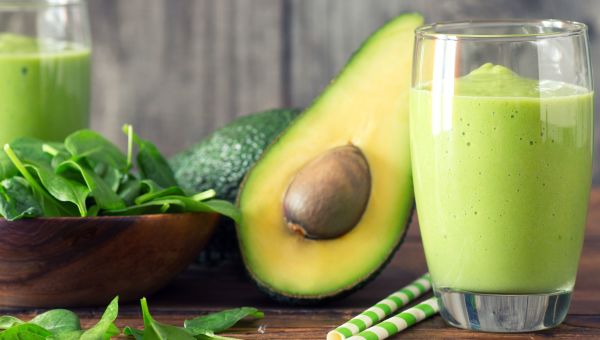 6 / 8

Potassium-Rich Avocado Smoothie

Filled to the brim with potassium—found in bananas, yogurt and avocado—this smoothie can help relieve post-workout muscle cramps. Just don't overdo it with the avocado. They're rich in fiber and contain essential vitamins, but high in fat.

Blend It Up:
¼ avocado
¼ banana
¼ to ½ cup coconut water
1/8 cup low-fat vanilla yogurt
½ tsp agave nectar
1/8 tsp cinnamon
1/8 cup ice

Nutrition: Calories: 166; fat: 7.6g; carbohydrates: 20g; protein: 3.75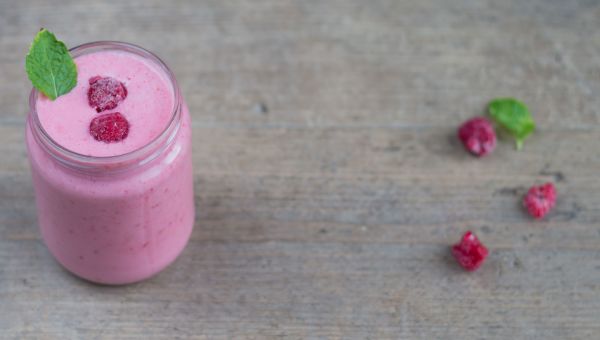 7 / 8

Diabetes-Friendly Peanut Butter Smoothie

This blend of raspberries and peanut butter tastes just like peanut butter and jelly sandwich except the ingredients are all diabetes-friendly. Nut butters, like almond butter or peanut butter, are good sources of protein and add a ton of flavor to your smoothie. Just watch your portion sizes; nut butters are loaded with good fats, making them high in calories.

Blend It Up:
¾ cup fresh raspberries
1 tbsp skim milk
1 tbsp natural smooth peanut butter
1 tsp honey
½ cup ice cubes

Nutrition: Calories: 170; fat: 8.6g; carbohydrates: 20g; protein: 5.1g 8 / 8

Filling Raspberry Smoothie

Dates contain filling fiber; raspberries are rich in immune-boosting vitamin C; and cottage cheese is loaded with protein. This smoothie, while being relatively low in calories, will keep you full and satisfied all morning long.

Blend It Up:
¾ cup fresh raspberries
1 pitted date
¼ cup fat-free cottage cheese
2 tbsp old-fashioned rolled oats
½ tsp honey
Pinch ground cinnamon
½ cup ice cubes

Nutrition: Calories: 134; fat: 1g; carbohydrates: 25g; protein: 8.4g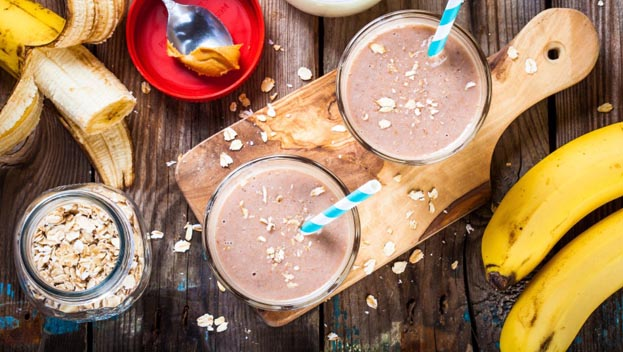 Discover healthy, delicious recipes for breakfast, lunch, dinner and desserts.