If you're all thumbs, a floss holder can help floss your teeth. It's a Y-shaped little tool that holds the floss like a tiny suspension bridge, so you only need to direct it in with a lot less need for finger coordination. You can buy them pre-loaded (for single use) or where you re-load yourself each time you use it. There's a new brand, called Staino, which are mini floss holders. They're shaped like a little "C", and work basically the same way the larger floss holders do.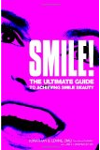 A dental floss holder, or pre-threaded flosser, is a device that makes it easier to floss your teeth. It can be useful for people with limited dexterity, those who are just learning to floss, and caregivers who need to floss someone else's teeth.

Dental floss holders are dental flossing tools available in the form of small, individual pieces of flossing string mounted on hand-held plastic holders.

In general, these disposable tools are intended for one time use, but some brands may have refill dental floss rolls to replace the used floss. Floss holders come in different sizes; some fit easily in pocket or purse.


Dental floss holders help you floss your teeth if you have trouble doing it with floss alone. They work by securing the floss on plastic or wooden holders and are useful if you have trouble flossing with your hands. Dental floss holders are threaded each time and can be used over and over again but you can also buy disposable flossers that are already pre-threaded with dental floss. The most important thing about cleaning between your teeth is that you do it every day.
Continue Learning about Healthy Oral Hygiene