Journaling is the act of expressing your deepest thoughts and feelings by putting words to your inner life and then putting these words on paper. Journaling is a mental, emotional and spiritual exercise that helps you build strong "emotional muscles" to deal with life's difficulties and uncertainties. In identifying your negative thoughts and beliefs and cultivating positive, healing ones in their place, journaling helps you discover your sense of purpose and meaning in life, as well as your relationship to a higher power.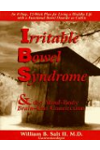 Journaling is a vehicle of emotional exploration, a way to channel difficult feelings into healthy and creative outcomes. It is a form of free self-expression that leads to exploration and personal growth. By writing down your thoughts and feelings, you are forced to slow down and pay attention to everything that is going on in your life. You have to listen rather than run away from your feelings.

Open your mind beyond the scope of academic writing and think of it as something liberating and healing. It has been said that writing is a window to the soul. Writing is a creative form of artistic expression that allows you, the author, to explore his or her innermost emotions all while painting a colorful masterpiece with words.

Writing has a lot in common with art. Just like a painter uses a canvas, an author uses a blank piece of paper or computer screen. Just like the painter chooses from a palette of color, the author chooses from a palette of words and expressions. Just like a painter uses a brush to stroke his or her ideas to life, the author uses the stroke of a key pad or the inscription of a pen to open a window to the soul. And when that window opens, healing can begin.

Did you know that journaling has been shown to help you de-stress, eat healthier, boost self-confidence, and help you solve your own problems? When you express your feelings through written expression, you are beginning to work through your problems, rather than avoiding them. Journaling regularly can bring a sense of peace and tranquility. Open the window to your soul and with the stroke of a pen, paint your own emotional masterpiece.
Continue Learning about Healthy Habits