When changing old behavioral patterns to make lifestyle changes, success does not mean being perfect. No matter how dedicated and committed you are, there will be periodic setbacks, but why? First, life throws up all kinds of barriers to change -- illness, injury, vacation, and work and home responsibilities. We interact with an environment that is constantly changing. Second, you are basically taking old behaviors and replacing them with new ones. The key word here is "new." The behaviors are not yet learned habits, and you will have a tendency to slip back into your old patterns. The scientific term for this is behavioral drift, and it refers to the tendency to go back to old behavioral patterns when you are first making changes.

Everyone is affected by drift. We are all creatures of habit -- and habits are strong, powerful things. When you begin to make changes in your lifestyle, there will be a strong pull toward your old habits. Behavioral drift affects everyone all the time. It's incredibly common, yet many people wonder why they seem to shift gradually back to their old ways just when they think they are doing a good at job at changing them. Behavioral drift always seems to sneak up on people, grab them, and pull them back to their old ways. No one ever warns us about behavioral drift. Well, consider this a warning.

Don't worry, though. Knowing that the dreaded drift exists is the most important part of preventing it.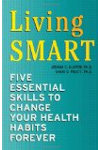 Continue Learning about Healthy Habits

Staying healthy doesn't happen by accident. It's the product of healthy habits practiced everyday. This could mean opting for an apple instead of chips with lunch, limiting your TV time, taking the stairs instead of the elevator o...
r setting health goals each month. Healthy living is a choice, and one that's easier to make than you think.
More