Each meal should combine protein, fat, carbohydrates, fruits and/or vegetables and dairy. For example, lunch might consist of a sandwich with chicken and vegetables, fruit and frozen yogurt for dessert.
Balancing your nutrients at every meal will keep you full longer. The perfect plate looks something like this:
Protein: one quarter of your plate
Carbs: one quarter of your plate
Vegetables and/or fruits: half of your plate
Keep most of your fats unsaturated, and use fats sparingly to highlight a meal.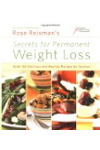 A balanced diet is important to maintain your overall health. The United States Department of Agriculture (USDA) recommends that you select a mix of foods from the following groups: fruits and vegetables, especially dark green or orange ones; foods made with whole grains, such as whole wheat bread, brown rice or oatmeal; milk products, such as low-fat yogurt or low-fat cheese; beans and meats, such as chicken, fish or lean beef; oils, such as cooking oils or oils found in nuts and some types of fish.
Food is a big topic. It has different meanings for each of us. What many tend to forget is that food was meant to fuel our bodies instead of indulge them. The key is to eat sensibly. It can be stated very simply that a healthy diet should balance the number of calories you eat with the number of calories you burn. A healthy diet also includes eating more fresh foods and less fried, frozen, or prepared foods. Our diets should include plenty of fresh fruits and vegetables, whole grains, and foods high in fiber. Dairy produce can be fat free or low in fat. Meats should be lean, such as fish and the white meat of poultry. Dark poultry meat has more fat than white meat. It is important to drink plenty of fluids but limit beverages and foods high in sugars. You can also reduce your salt intake by eating more fresh foods and not adding salt.

If you are used to a lot of salt, I would suggest that this has only become a habit for you. If you stop salting your food, after a time you will not notice it. Foods high in sodium and foods with added salt, such as pretzels and highly salted popcorn, will no longer taste good to you. To make healthier choices, you may have to break old habits. Instead of fried chips, try baked. They offer less fat. Soft spreads are a better nutritional choice than butter. One tablespoon of butter has seven grams of fat and thirty milligrams of cholesterol, as opposed to a soft spread with only two grams or less of fat and no cholesterol.
A well-balanced diet is one that includes whole grains, lean protein, fruits, vegetables, low-fat dairy or dairy-alternatives, and healthy fats. All foods can fit in a balanced diet. It is a matter of variety, moderation and portion control. For an individualized balanced diet, schedule a session with a registered dietitian. To find a dieititian near you, visit eatright.org
Balance is not too little or too much of something. To eat a balanced diet means eating appropriate amounts of food. Not all fruits, not all sweets, etc. A healthy balanced diet contains fruits, vegetables, whole grains, lean sources of protein, healthy fats, and fat free or low fat sources of calcium.
A balanced diet consists of whole grains, fruits, vegetables, dairy, lean proteins, and healthy fats. These parts are all very important but portion control allows for all these foods to provide adequate nutrition to the body. Eating excess amounts of any part of the food group can lead to an imbalance which is why it is important to find the right balance. Carbohydrates such as whole grains, fruits, some dairy products, and vegetables are where half of your fuel should come from. Healthy fats make up a quarter to a third of calories of a healthy diet. Protein such as lean protein and some dairy are less than a quarter of the calories. Maintaining a healthy diet can be easy by follow three easy steps.
Choose whole grain choices for pasta, bread, crackers, chips, and cereals
Choose low fat dairy options for milks, yogurts, and cheeses
Consume at least 2 pieces of fruit and 2 ½ cups of vegetables per day
These recommendations are for adults as recommended by the Academy of Nutrition and Dietetics.
More related answers: Academy of Nutrition and Dietetics
Getting a balanced diet means balancing the whole diet to provide enough but not too much of every one of the 40+ nutrients the body needs for health. The foods that we recommend as the foundation of a healthy diet include whole grains, lean proteins (including beans and legumes), fruits, vegetables, low fat dairy and some healthy fat. We recommend these foods as the foundation of a healthy diet because we know that if you consume a variety of these types of foods, you will be getting all of the nutrients that you need to be healthy.
A balanced diet refers to balance of food groups or protein fat and carbohydrate, fluid, and calories. In order to maintain optimal health and weight, an overall balanced diet is key. The balance of food groups, fluid, and calories is dependent on the individual. For example a sport athlete will have a very different ideal nutritional balance need than a sedentary person. In general, a balance of 50% carbohydrate, 30% fat, and 20% protein is recommended. Total calories is dependent upon the individual, and ideal fluid is about half of body weight in pounds in ounces.
Continue Learning about Healthy Eating Guidelines