The recommended daily serving size of vegetables based on the United States Department of Agriculture (USDA) dinner plate guidelines is 2-3 cups, including:
1 medium potato = Size of a computer mouse (or 5.5 ounces [oz])
1 cup of carrots = About 12 baby carrots
1 cup of broccoli or any mixed greens = Size of a hockey puck
This content originally appeared on
doctoroz.com
Health authorities recommend five to seven servings, depending on your caloric intake. For instance, if you need 2,000 calories a day, you should have five servings. One serving equals 1 cup of raw, leafy vegetables; 1/2 cup cooked vegetables; or 6 oz. vegetable juice.
The Food Guide Pyramid, as developed by the U.S. Department of Agriculture and U.S. Department of Health and Human Services, recommends everyone eat two to three cups of vegetables each day, depending on your age and gender.
One vegetable serving is:
1 cup chopped raw, non leafy vegetables
2 cups leafy, raw vegetables (lettuce, spinach, watercress or cabbage)
1 cup cooked vegetables
1 cup cooked legumes (beans, peas or lentils)
1 medium baked potato
1 cup vegetable juice
The amount of vegetables needed daily varies by your age, gender, activity level. Visit www.fruitsandveggiesmatter.gov to calculate your individual vegetable needs per day. The key message from the USDA is to make half your plate filled with fruits and vegetables. http://www.choosemyplate.gov.

You really can't overdo it on veggies. I've never encountered a client who didn't need more veggies in his or her diet. Even the strict vegetarians were often, ironically, not eating enough veggies.

Strive to fill at least half, if not 75 percent, of your plate with veggies. Have some raw, some cooked. If you add a salad to lunch and dinner, there's a good number of raw veggies right there. I like to have at least one thing that's green on my plate at every meal. One green veggie and one colorful is a really good start. Always make more veggies than you need. If you're going to go back for seconds, fill up on more veggies.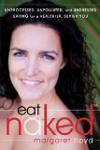 You need to eat two and a half cups of vegetables each day. Vegetables such as tomatoes, celery, lettuce, green beans and carrots are healthy because they contain vitamins and minerals. They are also low in calories and high in fiber.
Continue Learning about Healthy Eating Guidelines