Alfalfa is not a bean but a tiny grain, although it can be soaked in the same way as beans to make a pleasant-tasting, nutty sprout that is rich in protein and nutrients. Alfalfa sprouts contain calcium, zinc, iron, potassium and magnesium, and the eight essential amino acids. They are useful for the treatment of fatigue, colds, stomach ulcers and urinary problems, as well as helping to reduce plaque formation in the arteries.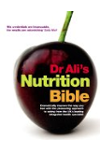 More About this Book
Dr Ali's Nutrition Bible
Each of us is unique, so it makes sense that no single diet will work for everyone. In the "Integrated Nutrition Bible", physician to the stars and best-selling author Dr. Ali offers a pioneering new...
Alfalfa is a common flowering perennial plant that originated in Asia, according to Medicinal Herb Info. One way you may be familiar with eating alfalfa is as sprouts in your salad or on your sandwich. But you may be surprised to know that alfalfa not only packs a nutritional punch, it may offer several significant health benefits too. Before you begin to use alfalfa to treat any health condition, consult your health care provider.

Nutrition
The Nutrition Research Center describes alfalfa as "a nutrient-rich food, high in chlorophyll, vitamins and micronutrients." Eating alfalfa or alfalfa sprouts offers the advantage of more protein than in most plants. Alfalfa is rich in vitamins A, B1, B6, C, E and K as well as calcium, potassium, iron and zinc.

Antioxidant Effects & Potential Radiation Protection
Alfalfa may also be able to protect cells from damage from such things as x-rays because of its antioxidant properties. A research study on alfalfa and two other herbal foods found that alfalfa reduced free radicals and cell damage in animal test subjects that had been given alfalfa prior to x-ray. The study was conducted in Antalya, Turkey and its results were published in the January/February 2008 issue of "Photochemistry & Photobiology."

Lower Cholesterol
When left untreated, high cholesterol can lead to several serious medical conditions, such as heart disease and stroke. But studies have shown that alfalfa may help reduce cholesterol levels in human patients. The results of one study were published in the May 1987 issue of "Atherosclerosis" and showed that alfalfa significantly reduced the overall cholesterol levels in the test subjects. In fact, the patients' LDL, or "bad" cholesterol levels were reduced by up to 30 percent by taking alfalfa seeds for a period of eight weeks. Once the study was over, the patients' cholesterol levels returned to their previous levels, indicating that the alfalfa had been successful in cholesterol reduction.

Jun 14, 2011 | By Lynn DeVries

Read more: http://www.livestrong.com/article/257450-what-are-the-benefits-of-alfalfa-grass/#ixzz1xNVMtRTJ
In addition to phytoestrogens, alfalfa sprouts are rich in another class of beneficial phytochemicals called saponins. In animal studies, saponins have been shown to lower diet-induced LDL (bad) cholesterol accumulation in the liver without diminishing circulating levels of beneficial HDL cholesterol, thus exerting a protective effect against cardiovascular disease. But, alfalfa's beneficial effects on cholesterol cannot all be attributed to its saponins since, in a recent study, when researchers removed the saponins, alfalfa still reduced cholesterol accumulation in the liver. Obviously, alfalfa contains other active components with potentially significant cardiovascular benefit.

The saponins found in alfalfa have also been shown to boost immune function by increasing the activity of natural killer cells, including T lymphocytes and interferon. Alfalfa sprouts also contain L-canavanine, an amino acid analogue that recent studies suggest may be a natural agent effective against leukemia and cancers of the pancreas and colon.

L-canavanine may also offer promise in the treatment of nearsightedness. Yet another animal study, this one using bovine eye muscle, found that L-canavanine produced a relaxing effect on the intraocular muscle that suggests it could possibly be used to help prevent shortsightedness.

When compared to a number of antioxidantrich vegetables, alfalfa sprouts rank among the leaders of the pack. When tested against two of the most destructive free radicals on a weight basis, alfalfa sprouts were found to have antioxidant activity surpassed only by kale and Brussels sprouts against the hydroxyl radical, and by garlic, kale, spinach, and Brussels sprouts against the peroxyl radical.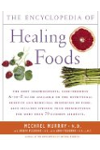 More About this Book
Encyclopedia of Healing Foods
From the bestselling authors of The Encyclopedia of Natural Medicine, the most comprehensive and practical guide available to the nutritional benefits and medicinal properties of virtually everything...
Continue Learning about Healthy Eating For Athletes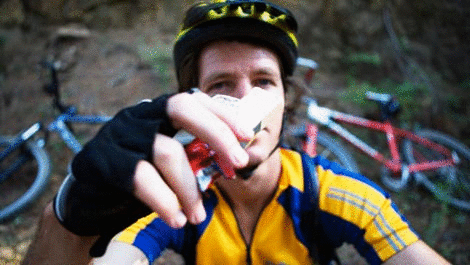 Your body needs adequate fuel for athletics. Eat a healthy meal or snack loaded with proteins and carbohydrates. Consume carbohydrates like bread, pasta, fruit, cereal and vegetables so you have quick energy during exercise. And, ...
the protein (grilled chicken, fish) you eat will help your muscles recover and grow, and also keep the blood cells healthy to deliver oxygen and nutrients. By drinking 16 ounces of water a few hours before exercise will help you stay hydrated. Its OK to use sports drinks if you perspire heavily, if the temperature and humidity is high, if you're playing a team sport or if you're exercising for more than 60 minutes. They provide necessary carbohydrates and sodium.
More