Olive oil contains large amounts of omega-9 fatty acid called oleic acid. Omega-9 fatty acids are less well studied than omega-3 fatty acids, but they are metabolized into icosatrienoic acid (ETA), which competes with omega-6 fatty acids in the same way that omega-3 fatty acids compete with them for metabolism, incorporation into the cell membranes, and the formation of painful and dangerous inflammatory proteins.

Mediterranean populations consume large amounts of olive oil, and the "Mediterranean diet" has been gaining popularity in America. Some scientists have suggested that the lower incidence of arthritis in Mediterranean populations may be a result of the amount of omega-9 fatty acid they consume via olive oil.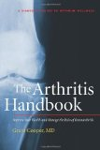 New research indicates that extra virgin olive oil can provide significant health benefits, including the ability to help reduce pain and inflammation. This flavorful oil is an example of the food as medicine concept, that foods can have a powerful impact on health.
Extra virgin olive oil can contribute nutritional support in the fight against such health problems as arthritis, cardiovascular disease, high cholesterol, and in pain management. A research study from Spain has shown that higher olive oil consumption is associated with leaner body weight, an important factor in prevention of chronic conditions.
Recent research has identified the antioxidant called oleocanthal, which is only found in extra-virgin olive oil. Oleocanthal is a natural inflammation fighting compound with potency strikingly similar to that of the drug ibuprofen in inhibiting an enzyme that causes pain and inflammation.
Consumption of olive oil has been associated with:
Reduction of total cholesterol and an increase in the high-density cholesterol (HDL-C), which has a protective effect on blood vessels.
Improved sensitivity of cells to insulin, which helps to prevent the Metabolic Syndrome. Preventing Metabolic Syndrome is important, because the syndrome increases the risk of cardiovascular disease, diabetes, high blood pressure and obesity.
Decreased risk of cardiovascular disease, high blood pressure and Alzheimer's disease.
A recent study in the New England Journal of Medicine, which followed over 7,000 adults for about 5 years, showed that adherence to a Mediterranean diet, especially one with extra virgin olive oil, reduced the incidence of cardiovascular disease by 30 percent. Olive oil is not only rich in oleic acid, a heart-healthy unsaturated fat but also polyphenols, which have been shown to have antioxidant and anti-inflammatory properties in the body. These antioxidant-rich polyphenols help protect the LDL "bad" cholesterol from being oxidized in the body. Oxidized LDL is thought to be damaging to the walls of your arteries, paving the way to atherosclerosis. A study in Clinical Nutrition of 200 individuals showed that the olive oil with the highest amount of polyphenols did a better job of protecting the LDL cholesterol against oxidation than the olive oils with lower amounts of these antioxidants.
Continue Learning about Health Value Of Foods