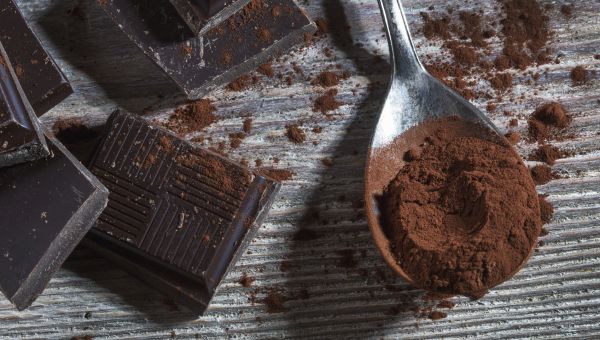 A bit of dark chocolate may do more than just tickle your taste buds.
Eating about 3 1/2 ounces of dark chocolate helped relax people's blood vessels in a study, which could help protect cardiovascular health. So go ahead and indulge, but don't overdo it; dark chocolate is still high in calories and fat.
A study finds evidence that eating a little bit of chocolate may be good for your health. In the study, participants who consumed about 3 1/2 ounces (about seven small squares) of dark chocolate experienced improvements in endothelial function of the smooth muscle lining their blood vessels. Improved endothelial function aids blood flow and helps decrease strain on the heart. Because chocolate is high in both fat and calories, people who plan to consume chocolate frequently should consume it in much smaller amounts than what was used for the recent study -- an ounce or two per day is a sensible serving. In addition to an occasional piece of dark chocolate, other artery-friendly habits include limiting your intake of trans and saturated fat, exercising for at least 30 minutes per day, and reducing stress levels with relaxation activities.
Medically reviewed in March 2019.