A patient who is unable to get up to the bathroom for the purpose of urination or of defecation will use a bedpan or urinal. A bedpan is a device for receiving feces or urine from either male or female patients confined to bed and a urinal is a device for collecting urine from male patients. Using a bedpan or urinal is a private and personal procedure and it is important to make the environment as private as possible. It is also important that caregivers offer the bedpan or urinal frequently, because patients run the risk of accidentally soiling bedclothes, which can be an embarrassing situation.
Continue Learning about Healthcare Basics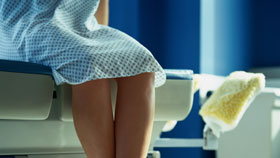 From choosing the right doctors to getting the right tests, how you manage your health care can make a big difference in your long-term wellbeing. Here's what you need to know to be a smart patient and a strong self-advocate. Lear...
n more from our experts about healthcare.
More