Conventional medicine is a medical model of evidence-based practice for diagnosing and treating disease.
Conventional medicine is the type of medicine that the people who control the medical education system have deemed to be the most appropriate system of medical care. In the United States, conventional medicine consists primarily of drugs and surgery, which are the most widely used treatment modalities. Other treatments such as nutritional therapy, chiropractic, acupuncture, and herbal medicine, are not generally considered to be a part of conventional medicine, even though they have been shown to be safe, effective, and relatively inexpensive.
Conventional medicine applies to the medicine that graduates of traditional medical schools and residencies prescribe to. When you go to your doctor, for the most part you will be prescribed conventional medicine. Conventional medicine does not include homeopathy, accupuncture, aromatherapy, etc. That is not to say there is not a place for these treatments in certain patients.
Conventional medicine is mainstream medicine in the US. It involves regular medical doctors, pharmaceuticals and general medical practices such as cardiology, gastroenterology, psychiatry, etc.

Complementary and alternative medicine is a group of practices and therapies that are considered to be outside the realm of conventional medicine. As medicine evolves, some practices that were considered complementary and alternative may become a part of conventional medicine and will no longer be considered alternative.

Cardiologists and general physicians now regularly use fish oil (a supplement) to reduce triglycerides and improve heart health. Although fish oil is found over the counter it is also available by prescription. It is definitely moving more into the mainstream. Digitalis used as a leaf had been used for centuries to treat certain heart problems. Modern medicine has been using it as a regular, conventional medication (in the form of a pill of course). As medicine evolves more complementary therapies may become conventional and the two may merge into one.
Conventional medicine is a system in which medical doctors and other healthcare professionals (such as nurses, pharmacists, and therapists) treat symptoms and diseases using drugs, radiation, or surgery. Also called allopathic medicine, biomedicine, mainstream medicine, orthodox medicine, and Western medicine.
This answer is based on source information from National Cancer Institute.
Continue Learning about Healthcare Basics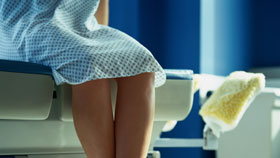 From choosing the right doctors to getting the right tests, how you manage your health care can make a big difference in your long-term wellbeing. Here's what you need to know to be a smart patient and a strong self-advocate. Lear...
n more from our experts about healthcare.
More