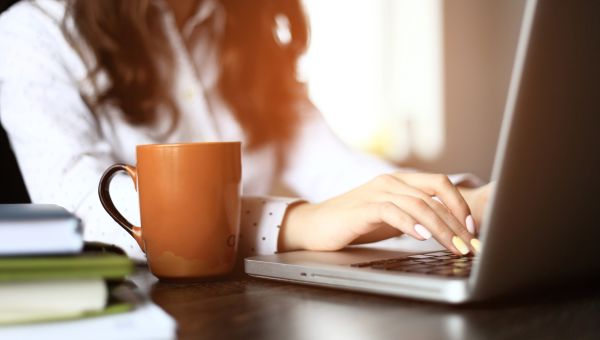 Stop Googling Your Symptoms! AskMD Instead
Where do you get your health information? If your answer is that you do a Google search, you know you're far from alone. But when it comes to your health, I can tell you as an ER doctor that relying on random search results for medical help is not unlike asking strangers on the street what they think might be wrong if you're running a high fever or experiencing sudden dizziness.
I see patients all the time who searched their symptoms online only to arrive in the ER terrified by what they found. They may think they're near death (most often they're not). Others stay away because they found false reassurance after checking out their symptoms. Once their condition worsens, they arrive in the ER—by when it's sometimes clear that they should have sought medical help sooner. I just had a patient last week who was forced by his daughter to come into the ER. He'd been complaining of a bad abdominal pain for days but kept passing his symptoms off as nothing.
That's why Sharecare has launched AskMD, a mobile app that helps you get from wondering what could be wrong to what you can do about it. Based on your symptoms, it walks you through a list of specific questions, based on the same medical information that your doctor uses. But it doesn't stop there. Instead of rambling off a list of 80 possible conditions that could apply to just about anyone, AskMD's personalized approach takes into account your symptoms along with other factors, such as any meds you take and other conditions you already know you have. Your answers are matched against the latest clinical research, providing you with possible conditions that are actually relevant to you.
Getting the Right Care at the Right Time
You'll also receive guidance on what to do next. If AskMD detects that you might be in a critical situation, the app will direct you to the closest emergency room. Not only that, it can locate doctors and specialists qualified to treat your symptoms by area map or list, which can be filtered by insurance, specialty and distance. No worries about going out of network when you need a new doctor. In the end, the app summarizes your answers into a single document that you can print or email to whomever you please—your spouse, your doctor, yourself. You'll have an accurate, clear record to help you get the best care possible.
Your Personalized Health Tracker
Of course, there's a lot more to your health than a bad case of the flu or a sprained ankle. What about keeping track of your doctors, your insurance coverage, your medical history, medications and other information relevant to your daily health and well-being? While working in the ER the other night, I had two patients with similar symptoms but different approaches to their health. One came in with no recollection of her conditions aside from "I have a kidney or a heart problem;" the other carried an 8-pound binder of everything health from records to hospital bills. We spent hours trying to decipher both of their histories—and in the end, still didn't have a clear picture. The frightening thing is, neither of them seemed to have that either. With AskMD, you can store your medications, doctors, health conditions and insurance—so it's always ready, wherever you need it. Also, if you're like 99.999% of my patients (ok—confession—me too), you probably don't remember what your cholesterol numbers are. AskMD lets you organize this information so it's all in one place, ready to be accessed wherever you are.
Keep Tabs on Your Family's Health
Lastly, what about my patient last week who was forced by his daughter to come into the ER to have his severe abdominal pains checked out? If you're like the millions of people who don't just take care of themselves, but also look after the medical needs of family members—mothers, fathers and kids—then you already know the hassle of keeping track of their doctors, insurance and medical history. AskMD lets you create profiles for each of them, too.
Use this app to get accurate answers to your questions, keep a cohesive record of your symptoms, maintain your medical history and organize your health. Get better care with AskMD.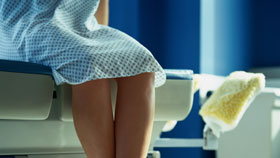 From choosing the right doctors to getting the right tests, how you manage your health care can make a big difference in your long-term wellbeing. Here's what you need to know to be a smart patient and a strong self-advocate. Lear...
n more from our experts about healthcare.
More