Location, location, location, gyms are no different than your favorite fast food restaurant. If you choose a gym more than 15 minutes from home/work, you have created an excuse not to go. Find something close to home and add it to your daily calendar.
Where a gym/fitness club is located is very important! Convenience is a huge positive when using a facility. Life can be very demanding and most individuals are busy with work or family. So the more convenient the location the less likely you will have issues with making time to fit a workout on your schedule. For example, you have an hour to make an appointment, although you want to workout. Will you be able to drive 30 minutes to reach a gym or is a 5 minute drive more feasable? As stated earlier life just simply can get in the way of things we enjoy! Give yourself every opportunity to make your fitness convenient!
Yes, it is very important. For instance, if your gym is located 5 minutes from your house, and you pass it every day going to and from work, you don't have to go out of your way to go workout. You can either stop on the way home or on the way into work. It's very convenient. Another option for the larger gym franchises is to have a membership that allows you access to several locations of a gym. That way, no matter where you are, you can get your workout in.
Its important to choose a gym/fitness club that is convient to you. If you choose a gym that takes a half an hour to get to and is on the other side of town, chances are you will not be consistant with going. It becomes an easier excuse to say your too tired or other things get in the way instead of going to the gym to get your fitness in your day. Choose a gym that is closer to your home or work so that it would be easy to incorporate fitness into your everyday lifestyle.
Convenience of the gym will make a big difference in getting to the gym and staying at the gym for a good workout. If the gym is 5 minutes from your home or office, you are more likely to visit the gym, than if it were an hour away. The hour trip might also mean that you cut your workout short, if you are pressed for time. Parking is another consideration. If the gym is 5 minutes from home but it takes 20 minutes to find a parking spot, you are more likely to give up and head home. Do you feel safe in the parking lot, if you are visiting the gym at night? Is it well lit? If you have small children, you'll also want to check out the babysitting facilities of the gym. Some offer this service for free, others charge for it.
One element to look at in choosing a fitness club is why someone would choose one that is 'far away'. Sometimes people who are not quite ready to exercise choose a facility that is further away to set them up for failure. For example, I can't get in regular, consistant exercise because my fitness facility is too far.
If you are looking for a fitness club try and choose one that is close to where you will be coming from and one that has the amenities that you are looking for. If you choose one that is a 'far away' it may be important to really take a look at that.
When a gym opened in my area, I was anxious to get a family membership. Although we have full access to the many at the military base, they are 18 miles away! The more convienient the gym is, the more likely you are to use it. If you drive by it on your way to and from work, there is a better chance you will stop. I know it is hard enough to get to the gym to exercise, but adding a long drive into the picture makes it harder. Find a location near your home or business, and take a tour. Find out how long it takes you to get home from it, as well as what is the best time for you to go there. I'm sure in no time you will be enjoying your membership, and new found wellness.
It's very important for your health club to be in a convenient location. The last thing you need when trying to stay motivated is another excuse to not workout. If your health club is 20 minutes away you will often find yourself saying 'I would love to workout but I don't have time'. Keep it close--and keep yourself motivated. Hope this helps
The location of a gym or fitness facility is very important. I would recommend choosing a club that is in close proximity of your home or job. Choosing this option can serve as an incentive to stay faithful to your workout regiment. Let's face it, we all have those days where we have a hard time attempting to muster up the time, energy, or motivation to workout. By choosing a gym along your daily route to work or home, the conveniency and site of the club can sometimes provide the motivation needed to keep you honest to your training schedule.
I think one of the biggest factors in location is the motivation factor. If you are motivated you are more likely to keep with your exercise routine and having a facility close by will keep you more motivated to go to the gym. Now granted the gym has to be nice and be comfortable for you but if the gym is close the studies show there is less likelihood that people will stop going.
Ultimately, convenience is an important factor in deciding on which fitness center to join. Is it on your way home from work? Or do you have to drive the other way first and experience a longer commute home after working out? The more less convenient it is to get to your training facility, the more likely you are to skip or miss workouts.
What is important about a gym's location is the convenience. How accessible is the gym? The more convenient the location the better your chances of getting to it. Is it on the way home from work? If so, you have a good chance of stopping buy for a workout on the way home. Is it near your home? Again, if the trip to the gym is short you will be more likely to go. The more you go the better your chances of being in shape.
A key consideration in choosing a gym or fitness club is its location. The ideal travel time is fifteen minutes or less. Make sure that parking won't send you off to the Dairy Queen in frustration.
Bill Sonnemaker, MS, an international award-winning master personal trainer and the CEO of Catalyst Fitness in Atlanta, advises, "The closer and easier it is to get to, the less likely you'll be to come up with an excuse for not going regularly. Make your drive as short as possible so you can't use the excuse, 'There's not enough time to exercise.'"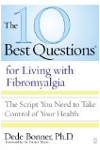 Continue Learning about Gyms/Health Clubs