A hypomobile joint is a joint that has too little motion. When a joint does not move well, other joints above or below it typically must compensate by becoming hypermobile in order to achieve functional movement.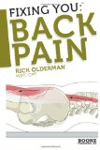 Continue Learning about Functions of Joints

Joints connect bones within your body, bear weight and enable you to move. They are made up of bone, muscles, synovial fluid, cartilage and ligaments. Joints aren't all alike, however. Hinge joints are found in your elbows and kne...
es, while ball-and-socket joints are needed for the hips and shoulders. Different joints provide unique points of stability and mobility. Understanding the functions of your joints and how your lifestyle and overall health affect them can help if you develop conditions like arthritis, osteoarthritis or gout.
More