Store lemons at room temperature, away from sunlight, and enjoy their cheerful color. They keep without refrigeration for about two weeks. If kept in the refrigerator crisper, it is best to use a plastic bag, where they can remain up to six weeks.

Lemons can also be juiced and stored for later use. First, squeeze the lemons and pour the juice into ice cube trays for freezing. You can then transfer the frozen cubes to a plastic freezer container, where they will keep for up to three months. Lemon zest, which is usually used as a spice, can be dried and stored in a cool place for up to two to three months.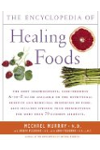 More About this Book
Encyclopedia of Healing Foods
From the bestselling authors of The Encyclopedia of Natural Medicine, the most comprehensive and practical guide available to the nutritional benefits and medicinal properties of virtually everything...
Continue Learning about Food Storage & Health