8 Healthy Holiday Cocktails to Sip This Season
Enjoy the buzz of your favorite boozy drinks without all of the empty calories.
Medically reviewed in July 2022
1 / 9
The holiday season is a time to see friends, spend time with family and enjoy a party (or two). Seasonal cocktails are a must for many partygoers, but unfortunately, the bar is often full of dieting saboteurs. It doesn't have to be that way, you just have to know what to order.
This season, you can sip your way through the holidays, with these surprisingly low-calorie cocktails.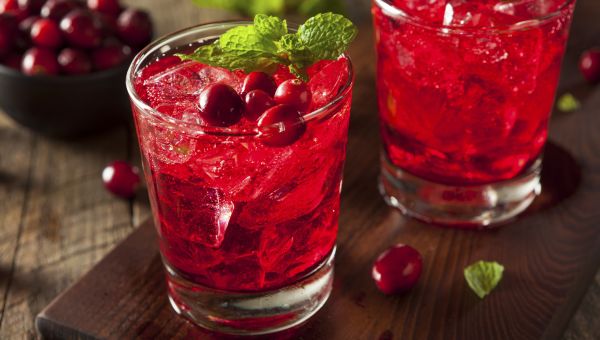 2 / 9
Vodka and Cranberry
Rather than filling your glass with sugary cranberry juice cocktail, top your vodka with seltzer water and a splash of all-natural cranberry juice. Swapping the juice for zero-calorie seltzer saves you a whopping 69 calories per 4-ounce serving!
What You Need:
1 fl. ounce vodka
4 fl. ounces seltzer
Splash (about 1 fl. ounce) 100 percent cranberry juice
Calories: 78
Tip: Stick to one-shot drinks! Cocktails with more than one liquor tend to contain more liquor, and therefore, more calories. 3 / 9
Spiked Arnold Palmer
This drink combines the traditional flavors of iced tea and lemonade, but for adults. Replace traditional lemonade with freshly squeezed lemon juice, before filling your glass to the top with seltzer. A half a cup of lemonade, the typical mixer for this drink, contains 60 calories—nearly doubling the calorie count of this cocktail.
What You Need:
1 fl. ounce sweet tea vodka
4 fl. ounces seltzer
1 fl. ounce lemon juice
Calories: 74
Tip: Go au naturel! Skip the bottled juice and squeeze a fresh orange, or other citrus fruit into your drink. Fruit juices are packed with sugar, but fresh fruit provides sweetness without the sugar and calories.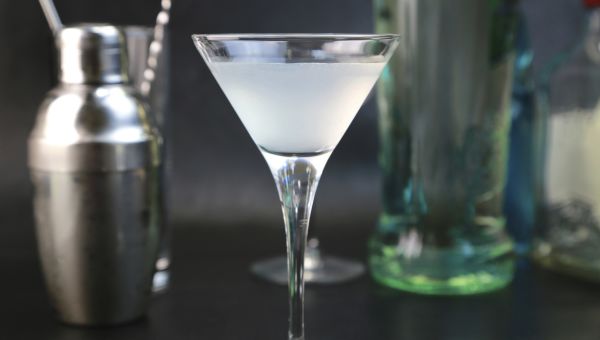 4 / 9
Gimlet of Choice
If you enjoy a no nonsense cocktail, we've got the drink for you! Simply choose your liquor of choice—white rum, vodka or silver tequila—and shake with a splash of lime. This classic cocktail originated as a way to help sailors fight scurvy on the high seas, but it's been enjoyed by land dwellers ever since.
What You Need:
2 fl. ounces vodka, rum OR tequila
½ fl. ounce simple syrup
1 fl. ounce lime juice
Calories: 171
Tip: Ditch your tonic water! Tonic is high in sugar, so swap it for seltzer and add muddled fruit for extra sweetness. 5 / 9
Old Fashioned
Bust out this classic cocktail for the holiday season. Swapping sugar for a zero-calorie sweetener and scaling back on the bourbon—from 2 fl. ounces to 1.5 fl. ounces—cuts this drink by 50 calories.
What You Need:
1.5 fl. ounces bourbon whiskey
1 maraschino cherry
1 orange slice
3 drops liquid stevia
1 Tbsp. water
Calories: 118
Tip: Beer drinker? Choose the lightest option, which typically contains fewer calories than its heavier counterparts. 6 / 9
Adult "Hot Chocolate"
Finally, a hot chocolate you won't feel guilty about drinking! Hot cocoa is a classic, but it's also loaded with fat, sugar and calories. Ditch the prepackaged mix and spoon all natural cocoa powder into your mug. Don't be afraid to switch up the booze either—replace Irish cream with cinnamon whiskey, peppermint schnapps or amaretto liqueur.
What You Need:
1 fl. ounce Irish cream liquor OR other flavorful schnapps
7 ounces hot water
2 Tbsp. unsweetened cocoa powder
¼ tsp. vanilla extract
Calories: 136
Tip: Be sure to hydrate properly. Heavy drinking may have adverse effects on your body, so sip a glass of water between each cocktail. 7 / 9
Seasonal Sangria
Laden with sugar and calories, sangria doesn't have the most diet-friendly reputation. Fill your glass with fresh, seasonal fruit, like apples and oranges, and skip the fruit juice. Ditching high-calorie liquor typically found in sangria and sticking only to wine, reduces the caloric load of this cocktail by about 64 calories per ounce of liquor.
What You Need:
4 fl. ounces red wine
1 fl. ounces seltzer
3 apple slices
2 orange slices
Calories: 125
Tip: Choose champagne! A 4-ounce glass of bubbly contains fewer calories than a glass of wine. Add some frozen grapes or raspberries to your flute for a sweet and fizzy treat. 8 / 9
Bloody Mary
Although a Bloody Mary is typically a brunch staple, this lower-calorie creation can be sipped morning, noon or night. Tomatoes are rich in vitamins A, C and K, making this cocktail good for your immune and blood health. Ditch the premade cocktail mix to reduce calories, sodium and sugar, and garnish with a celery stalk before taking a sip.
What You Need:
1 fl. ounce vodka
5 fl. ounces low-sodium, no sugar tomato juice
Ground black pepper (to taste)
Red pepper sauce (to taste)
Worcestershire sauce (to taste)
1 lemon wedge and/or 1 lime edge
Calories: 119
Tip: Skip the booze. Enjoy a mocktail—a cocktail without the liquor—and save the calories! 9 / 9
Mojito
You may not be celebrating the holidays on a tropical island, but there's no harm in pretending! Enjoy this refreshing cocktail with less than 100 calories. In addition to flavor, mint leaves give your body a boost of vitamins A and C, which promote immune health.
What You Need:
1 fl. ounce white rum
1 fl. ounce lime juice
3 fl. ounces seltzer
6-12 mint leaves
Calories: 75
Tip: Load up on ice! Fill your glass with ice and leave less room for calorie-dense mixers. Replay Slideshow