Flexibility training provides a variety of benefits:
It delays or prevents the tendency to stiffen with age.
It helps improve posture.
The relaxing effect of stretching helps control the harmful effects of stress.
It prevents injuries that can interfere with one's program of aerobic or strength training, as a tight, inflexible muscle is more prone to strains or tears.
Stretching is also essential for anyone striving for peak performance, because a flexible muscle can move more easily through its full range of motion.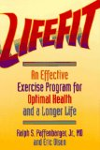 Flexibility training is phenomenal to complete and should be completed daily. Every individual should practice 5-mintues of active flexibility a day. This form of flexibility may come in the form of static stretching, holding a stretching in place for a period of time, active stretching, moving within the stretch, and/or dynamic stretching, active movement to prepare your body for the exercise in which you are about to start.
Benefits of flexibility include:
The ability to be more mobile and agile
Decreased soreness
Decreased risk of injury
Improved circulation
Healthier more balanced body
Continue Learning about Flexibility Training