When it comes to flexibility exercises, a good warm-up is essential, because warm muscles stretch more readily than cold ones. Each stretch should be done twice, with slow and gentle movements. Extend into each stretch, feeling the pull on your muscles, for thirty seconds. Do not bounce, as this can strain or tear muscles. (Do not do any stretches to the point of pain, and do not do any stretch by yourself until you have received instruction and are judged capable by your instructor of doing them by yourself with correct form. Doing any stretch with incorrect form can cause injury.)
A stretching routine should be very specific and include all the major muscle groups, including the shoulders, hips, pelvis, buttocks, thighs, and calves.
Carefully move to the maximum range of motion of the joint that is easily performed, without pain or unusual discomfort. Then slightly increase the motion until there is resistance or discomfort. Do this only one time.
Ask a doctor, physical therapist, or personal trainer for a complete list of stretching and range-of-motion exercises.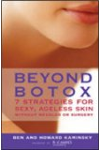 Hold each stretch position for at least 20 full seconds and then return slowly to the starting position. Repeat this 3 times per stretching exercise for each side of the body. Remember to continue breathing in a smooth, controlled manner throughout the stretch. Don't hold your breath. If you are new to stretching, it is also advisable to do these stretches in front of a mirror. Once you have internalized the correct body placement for each of the stretches, you will be able to do them comfortably.

Always discuss which exercises may be best for you with a qualified professional. If you are unsure about how to do any of the exercises, don't do them. If you feel pain, stop and discuss your options with your physician, physical therapist, or trainer.
Stretching exercises can be performed in a number of ways. Prior to stretching, you must decide what area of your body you want to stretch and then decide the type of stretching you want complete. Below is a list of the type of stretching:
Static – holding a position in place for a time frame of 20 or more seconds
Active – Similar to static but this form will have you moving with a stretch
Dynamic – Active movements to prepare you for the exercises you are about to embark upon
If you would like further description, please reply with the areas in which you are trying to stretch.
Some stretch exercises use a flexibility strap to aid in the stretch, while others use only your body. Stretches should feel like a gentle pull, not sharp pain. Hold all stretches for 30 seconds. Toward the end of the 30 seconds, you will feel your muscles relax more and give you more of a stretch. No bouncing or ballistic stretching.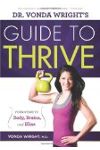 Continue Learning about Flexibility Training