You can go to www.pubmed.com and enter the topic you're looking for information on. From there you will see the abstract and sometimes have access to the full text. You may be led to the primary resource for more information.
Try contacting your alma matter library as many alumni are allowed continued access to reference material. On the internet, try Google Scholar or EBSCO.
Continue Learning about Fitness Resources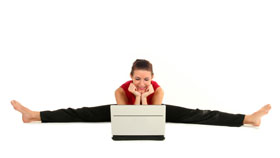 Books, DVDs and websites are just a few of the great resources for when you are beginning a fitness program or want to change the pace of your current program. These resources can help with motivation, demonstrate proper technique...
s and add variety to your fitness routine.
More