No. Fat is a starting place, not a destination in the weight loss game. Whatever happened to taking responsibility for your actions? Listen, the reason why you are fat is because you have decided to fall out of Present Moment Awareness (PMA) and let food and lack of activity rule your life. Is sitting on your butt all day and eating that 2000 calorie meal REALLY worth having to look in the mirror and wonder where the fitter "you" went? And please don't even begin to talk about how you really don't eat that bad – face the facts: if it's on your hips, it hit your lips! Failure comes from several bad choices for many - and being fat is no excuse for continuing to make bad choices!Let's make today the day that you decide to Lose Your [IT]. Lose the bad thoughts, bad habits or bad PMA that got you to this place. When you figure out what your [IT] is then you can drop the excuses and lose the fat.
Being overweight or obese makes it easier to give excuses not to exercise and follow a healthy lifestyle and many people use being overweight or obese as a protective barrier for them out of fear of failure to accomplish their goal of being healthy and achieving an ideal or healthy weight. People stay overweight due to a variety of factors, including emotional, psychological, and societal factors. If you want to lose weight but feel overwhelmed about where to start look into working with a life coach or a behavioral therapist who can help you work through some of your issues and give you the courage to start on the road to a healthy weight and healthy lifestyle.

The truth: Many people are terrified by the thought of being thin. Being fat gives them an excuse to fail, an excuse to be depressed, an excuse to cha-cha with a chocolate bar.
You may maintain habits and thought patterns that keep you fat because your fat serves as a literal and metaphorical protective layer that keeps you from interacting with reality. You don't have to play the game of life if you're constantly making excuses for living on the bench. If only you could lose weight, if only you could fit into that bikini, if only you could take a hike with the family without breathing heavier than an inmate escapee.
While some people may say that fat is a failure, the truth is that fat - for many of us - is a way of avoiding failure, because it's an excuse for never competing and engaging in life. (Remember, "if only" are the world's two most dangerous words since jalapeno popper.)
It's important to be aware that this deep, in-your-gut feeling might be the reason why our society's belts are now being used to accurately measure out 5K road races. Simply realizing that you may use food as a psychological pain-killer is part of the solution for helping you avoid it. Once you realize that this emotion baggage doesn't serve you, you can take positive steps to get rid of it for good.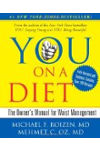 Continue Learning about Fitness Psychology