Here are a few ideas to help you succeed in a long-term program of physical activity:
Consider your interests. You're more likely to take up -- and keep up -- a new habit if it reflects who you are and what you like to do. Do you like competition or contemplation? Bursts of speed or long, steady efforts? Going solo or being guided through the moves? Choose things you enjoy.
Schedule it. Decide on a specific time for activity every day. Then keep this appointment! You might need to experiment a bit to find the best time for you -- before work? at your lunch hour? -- but make sure you get your minutes in. Remember, you won't "find" time for exercise. You have to make it.
Find a buddy. Having someone to exercise with can help you stay on a regular schedule and make fitness more fun. Exercising with family or friends is a great way to build your relationships and your health.
Set goals. Meeting a challenge is a great motivator. So set your sights on an activity goal -- for example, more minutes a day, heavier weights, or longer distances.
Mix it up. Like anything you do regularly, exercise can become a grind if you don't have some variety as you go along. So change your routine every so often. Try a new activity, a new location, or a new time. Join a new class, or try a new club. Stir the ingredients of your plan -- aerobic exercise, strength training, and stretching -- into an interesting new mix.
Make it a family affair. Don't just be an example -- get your loved ones moving with you. Walk after dinner as a family. Set aside a weekend afternoon for an active family outing. Instead of sweets, offer your kids fun activities -- like camping or a trip to the water park -- as rewards.
Think progress -- not perfection. Don't worry about "failing" at physical activity. Changing your lifestyle isn't a win-or-lose, all-or-nothing, short-term proposition. It's about making healthier decisions day by day and climbing back on the wagon when you slip up.
Remember your reasons. Remind yourself why you're exercising: less anxiety and depression, more energy, a healthier heart, stronger bones, and lower risk for diabetes and other illnesses. Do you want to give up any of those things? If not, keep moving.
Finding ways to stay motivated will help you stick with an exercise routine, but getting pumped up about working out is hard to do. In this video, registered dietitian Samantha Heller discusses ways you can stay with and even look forward to your routine.
People often look at exercise as a time-wasting nuisance. Since 1995 the common recommendation has been that adults obtain at least 30 minutes of moderate-intensity physical activity on 5 or more days a week, for a total of at least 150 minutes a week. Remember that 30 minutes does not have to be consecutive. You can go for a brisk 15 minute walk before breakfast and after dinner. Many employers now encourage walking meetings, so instead of sitting at a desk, why not discuss work initiatives during a walk. Instead of sitting in a lunch room, or at your desk, eat lunch then go for a walk for the remainder of your lunch hour.
One of the best strategy is stick to a routine is to have social support. Invite friends to have a morning walk or join a group exercise class with friends. During the evening hours, instead of watching TV from the couch, do sit-ups and push-ups during commercial breaks, or watch and episode standing up. During the show, do lunges and squats to work the legs. If you do this through two TV shows you will be getting a good 60 minute workout. The bottom line, you can always find ways to add exercise into activities of daily living.
Arranging your world for success in exercising will help you break down the barriers that keep you from exercising. We all know what they are: getting up late, forgetting where you put your workout clothes, not having enough time to exercise and still get to your job on time, bad weather, or an unexpected appointment. The barriers seem to jump out at you from every direction. By arranging your world ahead of time, you can head off these problems before they stop you from exercising. Here are a few suggestions that will help you break through some of the most common barriers to exercising.
Designate specific times for exercising each day; for example, 6:30 A.M. and/or 5:30 P.M. If you are already going to the gym several times a week, at different times, you don't need a game plan -- you're a gym rat like us.
Mark the times you plan to exercise on your calendar, in your appointment book, or on your personal digital assistant (PDA).
Have your exercise gear in your bag ready to go, or consider keeping your gear in a locker if one is available at your gym.
If you exercise first thing in the morning, set your alarm clock to allow for the time it takes to get ready, travel, and exercise. Before you go to bed, lay out your exercise clothes where you will see them immediately upon rising. Prepare any food (such as a power bar or a piece of fruit) or drink you plan to have before exercising.
Put post-it notes on your bathroom mirror and refrigerator reminding you to exercise.
Inform others (family, friends, your dog) that you will exercise in the morning (not that you plan to).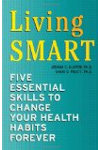 Continue Learning about Fitness Goals