Fitness programs are highly variable and dependent on the participant. When looking to find a fitness program that is right for you, there are many factors to consider. Your level of fitness, previous experience, and fitness goals will all play a vital roll in creating a fitness program that you will stick with. Health and fitness are lifelong pursuits, so it is important to find a program that you will maintain. Keep in mind that the fitness program you start now may look drastically different as your goals and abilities change. Any program you begin should include periodic reviews and adapt to you. Many people struggle to find the right fitness program, so, if you find yourself in this position, you are not alone. It is always a good practice to consult a local fitness professional who can help you develop a program that will meet your health and fitness goals.
The type of fitness program that is right for you will depend on a number of factors such as your fitness goals, age, physical ability, physical limitations and current fitness level. When looking to start a new fitness program it is a good idea to consult with your doctor to determine whether you are healthy enough to engage in a fitness program and whether there are any limitations you should consider. Once you are cleared to begin an exercise program seeking the services of a personal trainer can be a good way to determine what type of program will benefit you most. A personal trainer can help establish your current level of fitness and can help you set fitness goals. A personal trainer can also help you monitor your progress and adjust your program as your fitness level improves or your needs change.
The most important element in determining the right fitness program for any person is to first establish their personal goals. Once your goals have been established we need to determine a point of reference or beginning. When you have a starting point and a goal to be achieved you can then determine a timeline. The program that is ultimately designed for you and the loftiness of the goal will determine the length of this timeline. Almost any goal can be achieved in the world of fitness assuming we have a true starting point, a specific goal, and a realistic timeline to achieve the goal.
The right fitness program should be based on what's realistic for you and what types of goals you have for your exercise. Developing a workout plan can be challenging. Think about the things you already do that are active (i.e. gardening, cleaning, walking from your car to your office, etc.). Figure out what other things you like to do and want to be doing. Using your schedule, slowly start adding the things you like to do to what you already do. Start by adding one or two days of 10-20 minutes and then build from there. Add in family or friends for additional support.
The first step I always recommend when looking for the right type of fitness program for an individual is to make sure you are healthy enough to participate in an exercise program. This usually means getting cleared to exercise by a licensed physician and finding out if you have any exercise restrictions. After it's been determined you can engage in a fitness program, the next step is to look at your ultimate goals. Do you want to run a 5k? Lose weight? Build muscle? There are different programs you can choose based on your individual goals. If you are new to exercise then start out slow. If you are striving for general fitness or weight loss then you can even begin with a simple walking program. It can be helpful to seek out the services of a personal trainer to get a fitness assessment. Then the trainer can create a personalized plan to follow based on your current fitness level and ultimate goals.

The best advice I can give when choosing a fitness program is to pick something you enjoy. You will be more likely to stick to an exercise program that you can look forward to. Whether you are working out with a buddy, taking a dance class, or training to be a long-distance runner - find something you enjoy and soon you will be working out for life.
The best type of fitness program that is right for an individual would be a customized plan that is based around one's goals, and physical limitations. There are no cookie fitness plans because each individual is unique, and respond in different ways to certain training programming.
I think the question is what do you enjoy doing that can keep you active? Some people prefer taking certain gym classes because the teachers will keep you motivated and there is variety. Some people like to bike outside or take hikes. What will motivate you to stay fit? Once you figure that out you workout can be tailored to fit you.
Ultimately, what is right for you will be something you like to do; in other words, something that's fun. The idea that exercise might be fun and that we should have fun may seem something of a stretch in this frenetic, competitive, no-nonsense world of ours. What sensible adult has time for fun, after all? And at the outset, making the transition from a sedentary to an active life may not seem much like fun; any sort of change can be stressful, even good change. And getting out and walking, jogging, or aerobicizing can make your muscles ache, at least at first. Besides, fun's really for kids, isn't it?

Indeed, but then we have much to learn from our children. For one thing, once kids have been pried away from the TV and video games, they spend most of their waking hours in action -- playing. And notice how they play, and thus how it is they can keep at it hour after hour. It's not just their youth that gives them such stamina, but also the fact that they're having fun while they play, and children are very good at keeping things fun.

First, they do things they like; if it's not fun, they won't do it, unless, of course, Mom or Dad makes them. And kids continually change their activities for variety. Once something becomes a bore, or if it hurts, then it's not fun, and kids won't do it, a very important lesson for us adults as we grow older and perhaps less durable. True, kids at play will get banged up, but when left to themselves, they'll rarely "play" themselves into the sorts of overuse injuries that plague adults and too often result in a return to sedentariness. Of course, we adults need to learn the difference between the "good" pain of getting in shape and the "bad" pain of looming injury.

You'll have the best chance of sticking with an active life if you approach activity in the spirit of a child, open to the possibility that whatever you're doing, whether puttering or walking briskly, running, cycling, swimming, or playing tennis, can also be fun.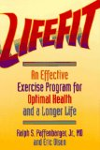 If your someone who is healthly and has no joint or muscle related disorders, the world is yours'! In this instance you need to consider if the activity or program meets the follwoing criteria: 1) does it match up with your goals?. A marathoner would not want to spend 2 hours per day strength training. So be sure the activity will yeild a result your looking for in the future. 2) Be sure that you will enjoy the activity so you are consistent in getting your program done, 3) realize there is no quick fix or solution to any issue your trying to change. Adaptation and transformation takes time and hard work! Even with the abounding amount of information on the internet, most still find value in hiring a professional to guide and bounce ideas around.
If you have health conditions, your really should seek the advice of a professional trainer or health care professional. Over 60% of people that start a program stop in the first 6 months. This is due to a number of factors, however in my 20 years of training I can tell you that often times this is due to injury or pain managment issues that they can not handle themselves. This becomes frustrating and then people give up! The key in this instance is to follow a good corrective exercise model that addresses your body at the level it is at right now. This model then progresses over time to allow for slower adaptations and healthy progression of your fitness and improved health!
A fitness program that is right for you will depend on a few things:
Your goals - what do you want to accomplish from your fitness program?
Your age - how old are you? Do you have any chronic disorders that would hinder your program?
Your fitness level - when was the last time you worked out or have you ever worked out?
Your hobbies - what do you like to do? Your fitness program can be centered on the things that interest you most so that you do not get bored with your program.
If you have never worked out or you worked out some time ago and your body is deconditioned then a trainer can help you to get back in the saddle by designing a program that will condition and strengthen your body and then work from there towards your goals.
Continue Learning about Fitness