A heart rate monitor can be very beneficial to your cardiovascular training if used correctly. The challenge is finding a good way to determine the best heart rate zones for yourself. Most formulas use age as the main factor to determine the zones. The problem is that genetics and fitness level are more important than age. I would suggest using the most basic formula of 220-your age to create your training zones. If you use 65% and 80% of the calculation, 220-your age as a baseline, you can then make adjustments in these zones over time based on how you feel during and after the workout. No formula will provide everyone with the perfect zones, however making your own personal adjustments as you progress will help you get the most out of your training. Monitoring your heart rate during the workout and during recovery will help you make these adjustments and will provide the feedback needed to help you progress in your workouts. To improve your fitness level you need feedback on how hard you are training and what type of cardiovascular improvements you are making. This is the key to the heart rate monitor. It will show you that you are pushing hard as your heart rate raises and will show improvement in your heart strength as the heart rate drops more quickly after your training. Without this feedback it will be hard to know when to progress in your cardio workout program.
Continue Learning about Fitness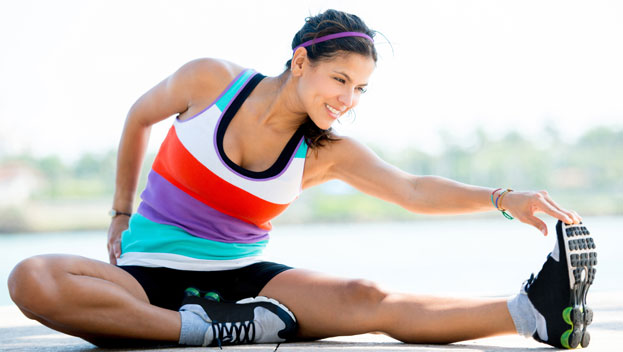 Exercising for 30 minutes at least 5 days a week makes you look and feel better while reducing your risks for many chronic conditions. Physical activity boosts your immune system and mental sharpness, and helps you avoid obesity, ...
diabetes, cancer and heart problems.
More