Non-exercise activity thermogenesis, or NEAT, is the unplanned (or unstructured) low-intensity physical activity that we engage in every day. NEAT is basically non-exercise that burns calories. NEAT activities include fidgeting, going to the store, preparing meals, and walking stairs. Although NEAT is the smallest daily contributor to energy expenditure, it has been found to be an important gauge for weight loss or weight gain.
NEAT are the calories we burn through non-exercise related activity, things like fidgeting, walking up and down a flight of stairs. It' a small percentage of your daily caloric total but is the portion that can be changed the most easily by modifying your behavior and being more active. The more conscious non exercise based activity you do throughout the day the more calories you will burn. Walking instead of sending emails or calling, taking stairs instead of elevators, parking further away, all help to burn extra calories, lose weight, and be healthier.

Mayo clinic researchers have discovered that long-term weight control may be easier to maintain by focusing less on exercise and more on increasing non-exercise energy expenditure, also referred to as non-exercise activity thermogenesis or NEAT. Examples of NEAT activities include the maintenance of posture, activities of daily living, and even fidgeting. For example, a person of normal weight typically burns 350 more calories per day from the collective impact of numerous small activities and movements. Burning 350 calories per day is equivalent to about 40 pounds of fat in one year so this may be a very important factor in long-term weight control.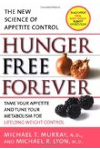 Continue Learning about Exercise For Weight Loss