In a sense, yes, the higher the intensity will elicit more fat loss. It is important to note, however, training at higher intensities will burn other fuels besides fat first. However, because of the higher intensity work, a higher amount of calories will be expended, which results in greater fat loss.
Fat is the preferred energy source during rest or low level exercise. Unfortunately low level exercise does not burn calories. Thus, fat loss will be negligible. Remember, calories are what matters for fat loss.
Intense activities require more energy. What this generally means is that they burn more calories in the same amount of time when compared to more casual or sedentary activities. These calories can then be pulled from fat stores allowing you to burn more fat. Let's simplify this a bit. You eat "x" amount of calories every day. You then burn a bunch of calories working out. These calories have to come from somewhere and as long as "x" isn't greater than what you need on a daily basis then you will pull the calories from your storage. Extra activity of any kind must be fueled. This fuel is measured in calories which must come from your diet, fat stores, or sugar stores. All of these stores are interconnected though so if you burn all of your sugar stores they must be replaced from either food you eat or fat stores. I hope this is easy to get. The harder you work the more you burn and assuming you don't eat more to replace this increased burn rate then it comes from your storage.
What you have to know is that in order to burn fat you must burn more calories than you take in. Your workouts can be intense, moderate or a combination of different kinds of workouts. Intense workouts can burn more calories. In order to lose 1 pound of fat you must burn 3500 calories. Simply if you keep a deficit of 500 calories a day you will acheive this. As for my clients I like to throw in all types of workouts just so they have variety and not get bored. Just don't burn yourself out on workouts where you can't finish. Listen to your body.
During high intentsity activities a lower percentage of the calories burnt are from fat. However, the key is not how much "fat" you burn during the activity, but how many CALORIES you burn as fat loss ultimately occurs when one burns more calories than they consume. During lower intensity activites, a higher percentage of the calories you burn are from fat, however you burn a lower number of total calories. The higher the intensity, the lower the percentage of the calories burnt comes from fat, however you burn a higher number of total calories, both during the activity and afterwards (the "afterburn" affect). So if your goal is fat loss, higher intensity activity would be a good option. However, you may need to progress to this type of training based upon your current physical capabilities.
The more intense the activity, the greater the percentage of stored glycogen the body turns to for energy; when your body is working hard, it needs a quick source of energy, and that's glycogen. At rest, your body has the "leisure" to convert fats to energy, thus your body will use a greater percentage of fat at rest or in low-intensity activities than it will during more vigorous activities.
At rest, perhaps two-thirds of the calories your body consumes come from stored fat. Sitting in a chair for an hour, you might expend about 70 calories, about 45 of them fat, 25 from glycogen -- and thus the notion that the best "fat-loss" activities are low-intensity activities such as leisurely strolls. As you increase the intensity of the activity, the percentage of fat the body uses for energy drops, to less than half the calories consumed during a brisk walk.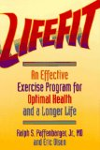 Continue Learning about Exercise For Weight Loss