Resistance training is good for your joints in many ways. It helps:
increase bone quality and strength
keep the muscles around the joint strong, reducing strain on the ligaments
lubricate the joint, which nourishes the cartilage
keep the body at a healthy weight, which reduces the strain on your joints
While resistance training can promote protection and stability in the joints, in some cases it can actually create or exacerbate problems in the joints. This is because, if the joints are not aligned according to the body's natural mechanical design, stress can be put on joints during exercise and movement. This is made more easy to understand if you think of the construction of scaffolding and how horizontal posts attach to vertical posts at joints. In some locations in the world, the joints are lashed together with rope or twine. If the upright posts are not lined up along the vertical or "plumb line", this puts stress on the joints, loosening and de-stablizing the attachments. While human construction is a bit more complicated because we are animate and actually move at the joints, the same basic rules of alignment that apply to engineering, also apply to the human design. Perhaps the most important thing we can do to protect the integrity of our joints is to learn to inhabit our bodies in this natural way that promotes correct use and movement and assures that any resistance training we do will be of benefit.
Resistance training not only strengthens your muscles and bones and helps you burn fat, but it also helps your joints, as well. In addition to reducing the weight your ankles, knees, and hips carry (every pound less you weigh your knee and ankle joints carry four pounds less going uphill and seven pounds less going down stairs), resistance training increases the protection and shock absorption that strong muscles surrounding your joints provide.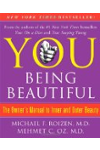 Continue Learning about Exercise - Bones & Joints