Anyone can stretch, and it's easy to work stretching into your daily routine. Spend five minutes or so in the morning doing a few light stretches. Then stretch now and then throughout the day to relieve tension or if you've been sitting or standing in one position for long periods. Before going for a walk or a jog or whatever, spend 5 to 10 minutes stretching all of the body's major muscle groups. This will help you warm up and reduce the risk of injuring cold, stiff muscles. During the cool-down after you've finished, use light stretching to help prevent postexercise soreness and keep the muscles supple and ready for the next day.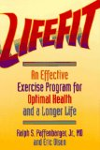 Stretching can be incorporated into the daily routine multiple ways but here are some tips. Duringwork hours, it is recommended to take a mini-stretch break lasting about 5 minutes for every 1 hour of work. This will help reduce the risk of work-related musculoskeletal injuries. NASM recommends spending 3-10 minutes, depending of the number of body parts and type of training performed, as a warm-up and cool down to physical activity. This will help prevent cumulative trauma and injury.
If you are enjoying a day of lounging around the house, stretching should be performed 3 times per day, once in the morning, once in the middle of the day and once in the evening. Spend approximately 10 minutes stretching the major muscles of the arms, legs and torso. This will prevent pattern overload, caused by sitting too long or remaining in a static position for extended time.
Continue Learning about Everyday Activities & Fitness