Making ethnic dishes in which meat isn't the focus is a great way to cut back on the amount of animal products you eat. Our family especially loves the cuisines of India, Thailand, Turkey, and Italy. With all these cooking styles, there are so many wonderful vegetable dishes that you will barely even notice the absence of meat. Traditionally, these regional diets considered meat a luxury and it was therefore used sparingly, often just for flavoring or was reserved for celebrations and feast days.
You should reduce your consumption of animal products gradually until you're only consuming them two to three times per week. Of course, I recommend totally avoiding processed meat and barbecued meat.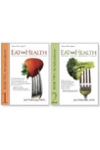 Continue Learning about Eating Habits and Nutrition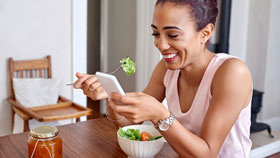 Three meals a day or five? That's only one aspect of the behavior known as eating habits. There is also the matter of style. Do you plan your meals or eat on the run - do you eat when you are happy, sad, or stressed - these are ot...
hers. Recognizing your eating style can help you work to achieve healthier eating habits.
More