What you eat affects your chances of developing high blood pressure (hypertension). Research shows that high blood pressure can be prevented -- and lowered -- by following the Dietary approaches to Stop Hypertension (DASH) eating plan, which includes eating less salt and sodium. High blood pressure, which is blood pressure higher than 140/90 mmHg, affects more than 65 million -- or 1 out of every 3 -- American adults. Another 59 million Americans have prehypertension, which is blood pressure between 120/80 and 140/89 mmHg. This increases their chances of developing high blood pressure and its complications. High blood pressure is dangerous because it makes your heart work too hard, hardens the walls of your arteries, and can cause the brain to haemorrhage or the kidneys to function poorly or not at all. If not controlled, high blood pressure can lead to heart and kidney disease, stroke, and blindness.
But high blood pressure can be prevented -- and lowered -- if you take these steps:
Follow a healthy eating plan, such as DASH, that includes foods lower in salt and sodium.
Maintain a healthy weight. Be moderately physically active for at least 30 minutes on most days of the week.
If you drink alcoholic beverages, do so in moderation.
This answer is based on source information from the National Heart, Lung and Blood Institute.
Continue Learning about Eating & Nutrition For Diseases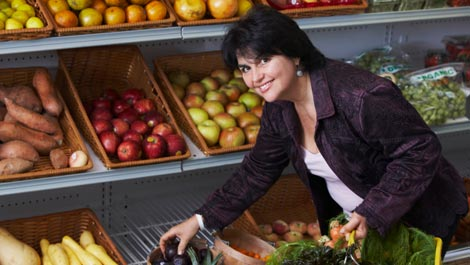 Foods that you consume can be beneficial or detrimental to your health, especially, if you are fighting cancer, living with diabetes or managing pain. Nutrition is essential to your health if you are undergoing cancer treatment. A...
nimal fats, carbohydrates, sugar can all have an impact on pain, inflammation and diabetes.
More