Your insurance plan may cover a liver transplant, but that may still leave you with big bills (co-pays, deductibles, lifetime or annual cap on costs, searches for bone marrow donors, etc.). Liver transplants are expensive, over $100,000, and sometimes twice that. (You could buy at least 25,000 gallons of skim milk with that amount of moolah!)
If you are a candidate for a liver transplant, the medical institution where the operation will be done will likely have a planner who can work with you and your insurance company to understand what is covered and what is not. Often, liver transplant donors do fundraising to raise money for extra costs for this life-saving operation.
Continue Learning about Digestive Health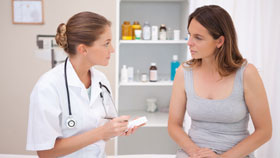 The digestive system includes all parts of the body that process food and expel waste, from your mouth to the end of your digestive tract. Diseases of the gastrointestinal tract prevent your body from effectively using the food yo...
u eat. Learn more about digestive health from our experts.
More