You would be surprised at how many people have this sort of bowel irregularity.
Still, gastroenterologists consider three or more bowel movements a week normal. The fact that you usually have only two would place you in the "constipation" range.
At a doctor's visit, you would be asked a set of questions to make sure that your constipation isn't from something serious, such as a colon cancer that is blocking your bowels. Your doctor might ask:
Do you have blood in your stool?
Have you noticed any unexplained weight loss?
Is the constipation of recent onset?
Is the constipation getting worse week by week?
Your doctor might also order a blood test to rule out an underactive thyroid. That could cause a sluggish bowel as well.
If none of these apply to you, I would say your constipation is "functional," meaning no medical causes that can be identified. This constipation is not caused by a large colon. But the colon might swell over time from retained stool.
You did not ask about treatment, so I assume you're not having lower discomfort or pain that is interfering with your daily activities in any way. But if this were the case, try an over-the-counter medicine for relief. There is a range of them: stool softeners (i.e. Colace), "saline" cathartics (i.e. milk of magnesia, Miralax) and stimulant cathartics (i.e. Senokot, Dulcolax). If your symptoms are extreme and won't go away, talk with a gastroenterologist.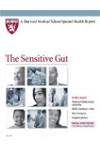 More About this Book
Harvard Medical School The Sensitive Gut
DO YOU EXPERIENCE FREQUENT STOMACHACHES OR EXCESSIVE GAS AFTER EATING? DOES EATING A SIMPLE MEAL LEAVE YOU WITH A FEELING OF HEARTBURN? DO CONSTIPATION AND DIARRHEA PLAGUE YOUR LIFE? If you answered...
Continue Learning about Digestive Health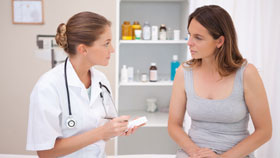 The digestive system includes all parts of the body that process food and expel waste, from your mouth to the end of your digestive tract. Diseases of the gastrointestinal tract prevent your body from effectively using the food yo...
u eat. Learn more about digestive health from our experts.
More