An individual with a healthy gastrointestinal (GI) system will process food efficiently. The stomach and small intestine of a healthy individual will digest food in six to eight hours, and pass that food to the large intestine. The large intestine further digests the food, absorbs water and nutrients, and passes the undigested food waste into the rectum. An individual with a healthy GI system typically completes the digestion process in about 24 to 72 hours.
Continue Learning about Digestive Health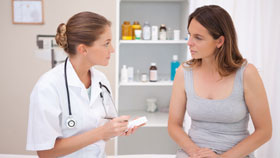 The digestive system includes all parts of the body that process food and expel waste, from your mouth to the end of your digestive tract. Diseases of the gastrointestinal tract prevent your body from effectively using the food yo...
u eat. Learn more about digestive health from our experts.
More