Overeating leads to weight gain. Weight gain increases your risk of developing diabetes. When you carry excess weight, especially around your abdomen, your risk of diabetes increases. Your endocrine system which controls diabetes is affected by the extra pounds which in turn affects your pancreas and insulin production and can lead to insulin resistance.
Becoming overweight through overeating is the biggest diet-related risk factor for type 2 diabetes, according to the American Diabetes Association. Although many people mistakenly believe that eating too much sugar leads to diabetes, the truth is that eating too much of any type of food may raise your risk of diabetes. That's because most of the food you eat is converted to sugar (glucose) in your body. Consuming sugary foods may increase how fast your blood glucose level rises, but overeating any food increases the total amount of sugar you have in your blood.

Experts know that excess weight (especially around the waist) increases the chances that you'll become less responsive to insulin -- the hormone that normally moves glucose out of the blood into cells, where it can be used as fuel. Insulin resistance increases your risk for type 2 diabetes or at least suggests that you're on your way to developing the disease. Talk to your doctor about the right amounts of calories for you and ways to make healthy food choices.
A lot of us tend to think that diabetes happens because you eat too much sugar, but the truth is that diabetes happens when you eat too much--period. Here's how:

All food—no matter whether it's a protein, fat, or carbohydrate—gets broken down into glucose. When you have insulin resistance and you overeat—be it too much meat, potato, or coconut cream pie—the cells in your body are unable to absorb the extra glucose. That causes blood glucose levels to rise higher than a helium-filled balloon.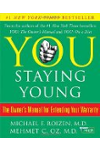 Continue Learning about Diabetes
Diabetes mellitus (MEL-ih-tus), often referred to as diabetes, is characterized by high blood glucose (sugar) levels that result from the body's inability to produce enough insulin and/or effectively utilize the insulin. Diabetes ...
is a serious, life-long condition and the sixth leading cause of death in the United States. Diabetes is a disorder of metabolism (the body's way of digesting food and converting it into energy). There are three forms of diabetes. Type 1 diabetes is an autoimmune disease that accounts for five- to 10-percent of all diagnosed cases of diabetes. Type 2 diabetes may account for 90- to 95-percent of all diagnosed cases. The third type of diabetes occurs in pregnancy and is referred to as gestational diabetes. Left untreated, gestational diabetes can cause health issues for pregnant women and their babies. People with diabetes can take preventive steps to control this disease and decrease the risk of further complications.
More