Most doctors' offices, hospitals, and diabetes educators have closets full of meters. Failing that, many meter companies host health fairs where they give them out.

As a last resort, Google the meter company, call them up and tell them you'd love to use their product, their strips would be covered by your insurance, but you can't seem to find a meter anywhere, and then just sit back and wait for the UPS truck.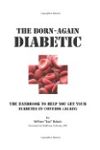 You can get free glucose meters from many places including doctors offices, hospitals and health fairs. However, the meter companies don't make their money on the glucose meters, they make it on the strips. So, check first to see which meter company your insurance covers. You can call the number on your insurance card or your pharmacist might be able to assist you.
Continue Learning about Diabetes