Dental x-rays are available immediately (if modern digital x-rays) or w/in a few minutes w/ the older x-ray film. Your doctor will review these images or conventional film, during your examination. Usually, your doctor will give you their findings during your exam. However, sometimes there are potentially more complex issues involved.
Your dentist may wish to consult w/ a colleague or clinical specialist, or obtain additional testing, prior to giving you "x-ray results."

My concerns are w/ numbers of patients, who may receive dental care in highly disordered clinical settings. As a patient, you have an absolute Right, to an examination from a Licensed Dentist (not auxiliary staff person), and Diagnosis from your doctor. That's when the doctor tells you about the findings of their exam & x-rays. Only your Licensed Doctor may order the x-rays taken. Further, you have a Right, to question & answer time w/ your doctor, in the Informed Consent Process.

So, please talk w/ your dentist, if you have not received the "dental x-ray results."
With the help of today's technology, you can get the results of your dental x-rays faster than ever. That's because many dentists now opt for digital x-rays. The benefits of using digital x-ray images is that it can be sent directly to a computer and viewed right away. How long your x-rays take depends on how many you x-rays you need. For instance, a single x-ray can be completed right away whereas a series of images of different sections of your mouth may take longer.
Dental x-rays are taken in the dentist's office and are immediately available for your dentist to review. After reviewing the x-rays, the dentist will explain the results. The dentist may invite you to look at your dental x-rays.

Dental x-rays let your dentist see the tooth position, the roots, the spaces between teeth, and any prior dental work such as fillings, crowns, or root canals. X-rays also give your dentist a picture of the jaw bones. Your dentist can use this information to diagnose dental issues and prepare a treatment plan that suits your needs.
Continue Learning about Oral Health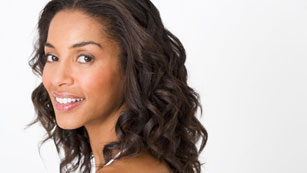 For good oral health, you need fluoride toothpaste, a soft-bristled toothbrush, floss, and an antiseptic or anti-microbial mouth rinse. The American Dental Association recommends brushing teeth at least twice daily with short back...
-and-forth motions, not vigorous scrubbing.
More