Changes to the color of your tongue almost always have to do with something you have eaten recently. If you notice a funny color you should first ask yourself, what have you been eating and drinking lately? Second, what color is the food and drink, and does that correlate with your tongue color? This may be a simple transfer of stain. Try brushing your tongue with your toothbrush and toothpaste. If you can brush off the color or stain, there is not a concern. If you cannot remove the color, or if there is a plaque on the tongue that does not scrape off, this could be a sign of infection and you should consider seeing your primary care physician. Lastly, smoking tobacco or using smokeless tobacco can increase your risk of both thrush, a fungal infection on the tongue, and cancer of the tongue or mouth.
If you have tongue discoloration, you might need antibiotics or other medication, but first try saltwater rinses, brushing, and flossing a lot. Stop using mouthwash or toothpaste with peroxide or astringents, such as menthol. And don't smoke! If symptoms -- especially a hard and white lesion -- last 10 days, see your dentist or otolaryngologist. It may save your life.
Continue Learning about Oral Health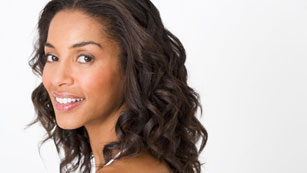 For good oral health, you need fluoride toothpaste, a soft-bristled toothbrush, floss, and an antiseptic or anti-microbial mouth rinse. The American Dental Association recommends brushing teeth at least twice daily with short back...
-and-forth motions, not vigorous scrubbing.
More