Periodontal (gum) disease is a bacterial infection of the gums, and treatment for this (potentially) progressive infection may be covered by your dental benefits plan. Early in the infection, periodontal disease is called gingivitis; later on, as the infection gets worse, it is called periodontitis.
Depending on your specific plan, your insurance may cover part of the cost of an extra cleaning to prevent gingivitis from progressing to periodontitis or part of other procedures you need, but in some cases you may be stuck covering the cost. If your benefits come through your work, call up the benefits office. Otherwise, call the number on your dental benefits membership card to figure out what will be covered. And then, go brush your teeth for two minutes and floss afterwards -- it's an easy (and cost efficient!) way to prevent gum disease. But do floss daily and get your gingivitis and periodontal disease treated because these predispose you to heart attacks, strokes, impotence, memory loss, type 2 diabetes, and even miscarriage. Periodontal disease is that serious.
Continue Learning about Dental Insurance Plans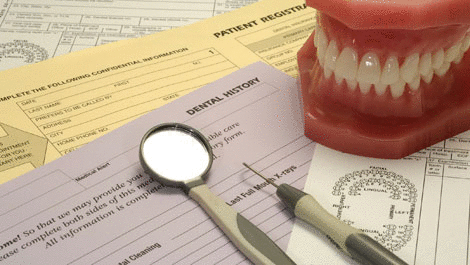 You are at the dentist and have been asked to "open wide", only it's your wallet and not your mouth that is being asked to open. If this is a concern, various dental plans may come to the rescue. Like regular insurance, there are ...
Health Maintenance Organization plans (HMO) and Preferred Provider (PPO) plans. Most work on a fee for service basis where a particular treatment is reimbursed at a standard rate. Plans often have annual limits on services, and may pay for cleaning only once or twice a year. Few plans cover cosmetic services like whitening. Many times major services need to be pre-approved. With most plans you can be assured of a standard level of payment for required basic services inside of a coverage network.
More