Once you and your dentist have identified a dental problem or problems, it's time to visualize the solution. In my office, I do this with what's called a diagnostic wax-up. An impression is taken of the mouth, which is given to a technician who then perfects the tooth shape and position with a white wax. Spaces get closed up, gum levels are raised (or lowered, or evened out), edges smoothed, and so on.

Sometimes diagnostic wax-ups can be hard for you, the patient, to fully comprehend, so computer imaging and composite mock-ups can be used to show what the technician and the dentist think your ideal smile could look like. This is when you can weigh in with your opinion, and then adjustments can be made to the replica before anything is even done to your actual smile.

This exploratory part of the process is extremely important, as the less a patient knows up front about his options, the greater the chances he will be talked into more dentistry than is actually necessary. Too often, a dentist will recommend a full face of veneers when all the patient really needs is a combination of techniques, such as whitening and bonding, and much fewer veneers.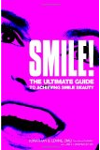 A dental diagnostic wax-up is a planning procedure used by your restorative dentist, prosthodontist, periodontist, orthodontist or oral surgeon to help communicate valuable information to the patient, laboratory, or other dental specialists.

The procedure typically involves taking a set of dental impressions (or molds) of your teeth, creating dental casts (stone replicas of your teeth) and then modifying the shape, size, contour or entire location and position of your teeth, in model form prior to beginning your final dental rehabilitation. The dental diagnostic wax up is similar to a "working model" used by an architect or auto designer prior to building the final product.

Without a diagnostic wax-up, certain dental procedures (ranging from a single tooth to an entire mouth) are simply too difficult to visualize. Similar to an engineer or architect, in certain situations, your dentist cannot build the final product without a working model and visualization of the treatment plan. A dental diagnostic wax-up provides all of these benefits for your dentist and is an extremely worthwhile endeavor when indicated.
A dental diagnostic wax-up offers a simulation of the procedure you're about to have. It's essentially a model of what your dental work is going to look like. The wax-up helps guide your dentist during a bridge implant or other procedure.

To do a dental diagnostic wax-up, the dentist will take an impression of your mouth in wax.

Then, the dentist will use the wax-up as a guide to show where the implants need to be placed.

A diagnostic wax-up is essentially a cast or impression of your tooth or teeth. Your dentist uses this to show you what they are going to do to fix your dental problem. This helps reshape your teeth to their ideal form.
When cosmetic dentistry is planned, it is often important to do a diagnostic wax-up to help determine the eventual appearance and result after treatment is performed.

Impressions are made of the upper and lower arches, and stone models are poured and fabricated. Modifications may be made to the models similar to expected preparation of the actual teeth and then tooth colored wax is placed on the involved stone teeth to create the desired result and determine the necessary steps to achieve it. This allows both the dentist and the patient to evaluate the anticipated final appearance and to determine if it meets their expectations.

Also, digital pictures can be taken and modified to evaluate before and possible after appearances.

In addition, it may be possible to place (not bond) composite filling material (tooth colored) on the teeth to evaluate possible changes in shape, size and maybe even color.
Continue Learning about Common Dental Procedures