Dental cleanings should not be painful. If you are experiencing pain during your cleaning, tell your dental hygienist or dentist. Your dentist will determine if your discomfort is due to an issue with one or more of your teeth.
If it's gum pain: go more often. Get your inflammation level down and eventually you can have a painless dental cleaning.

If you have tooth pain, then you need to desensitize your teeth with topical fluoride before your visit to the hygienist. Talk to your hygienist and he or she can get you set up.
With the availability of topical anesthetics, even a challenging professional cleaning should not hurt. If you find that you're wincing every thirty seconds or so, or if you find that you are bleeding more than a little, the dental hygienist may be too aggressive. It's likely he's going too deep and removing your inner epithelium (the inner lining of the gum that rests on the tooth) inadvertently. The best way to address the problem is by addressing the hygienist directly. Stop him and ask, "Why is this hurting so much?" "Are my gums inflamed?" Topical anesthetics are usually applied to ease any pain or discomfort.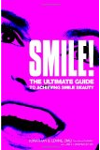 Most dental sensitivity is the result of gum disease, tooth decay, or both. If your teeth are sensitive, it's a good idea to see your dentist for a cleaning. If you find your teeth are sensitive only during cleaning, talk with your dentist, as it may be an early sign of gum or tooth disease. Also, your dentist can apply a topical anesthetic during cleanings to make you more comfortable.
Proper tooth and gum care will help you to avoid sensitivity when having your teeth cleaned. You might be able to reduce your chances of dental sensitivity by:
brushing your teeth twice a day and flossing daily
using a soft or ultra soft toothbrush and brushing gently up and down, rather than side to side
using a fluoride toothpaste and mouth rinse
using a toothpaste that provides protection against sensitivity
getting treatment for grinding or clenching your teeth, or bruxism, which can cause tooth sensitivity
Continue Learning about Common Dental Procedures