The flu infects millions of us -- 5 to 20 percent of the U.S. population, according to the Centers for Disease Control and Prevention (CDC). In Canada, 10 to 25 percent of the population gets the flu each year, according to Health Canada. It can leave us achy, sniffling, sneezing, coughing and generally feeling miserable for a few days or weeks.

Most think of the flu as a mild annoyance that comes around each winter, but it can be a very dangerous disease. In the United States alone, the CDC estimates that more than 200,000 people are hospitalized each year with the flu or with flu-related complications. More than 36,000 people die.

The World Health Organization has determined that the flu kills between 250,000 to 500,000 people each year.
About 10% of U.S. residents get influenza each year. About 100,000 are hospitalized and 36,000 Americans die each year from the complications of the flu. The biggest complication and cause of death in someone with the flu is bacterial pneumonia that may develop in the elderly or immunosuppressed individuals.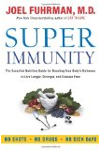 According to the Centers for Disease Control and Prevention (CDC), between 5% and 20% of the U.S. population comes down with the flu each year, and as many as 200,000 people are hospitalized for flu-related complications. For this reason, the CDC recommends that anyone over 6 months old receive the seasonal flu vaccine.
Influenza (flu) is extremely common worldwide. During "flu season", which is generally during fall and winter, outbreaks affect people in great numbers. In the United States, seasonal influenza affects from 5 percent to 20 percent of people each year, with about 200,000 of those people having to be hospitalized for complications related to influenza, and an average of 36,000 dying from these complications.
Continue Learning about Cold and Flu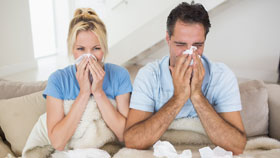 Colds and flu are both viral infections, but have different symptoms. With a cold you will have symptoms such as a runny nose or a sore throat. Flu symptoms come on suddenly and may include fever, body aches or vomiting. While the...
re is no cure for either, there are treatments -- chicken soup, nasal sprays, rest -- which can help your feel better.
More