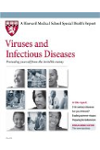 In general, a mild infection without a fever should not stop you from getting a flu shot.
Mild infections include:
colds
sore throats
bronchitis
ear and sinus infections
If you have a fever, don't get the flu shot until the fever goes away. It's not that getting the flu shot while you have a fever is dangerous. It's that you and your doctor won't know if your infection is getting worse or if the flu shot is causing the higher temperature.