You should still be able to get the flu shot when you have a sinus infection. Minor infections are not a reason to avoid the flu shot.
On the other hand, you should avoid the nasal spray flu vaccine when you have a sinus infection. The nasal spray works when it contacts the skin on the inside of your nose. If the skin is blocked by a layer of nasal discharge, the nasal spray will not work.

In general, a mild infection without a fever should not stop you from getting a flu shot.
Mild infections include:
colds
sore throats
bronchitis
ear and sinus infections
If you have a fever, don't get the flu shot until the fever goes away. It's not that getting the flu shot while you have a fever is dangerous. It's that you and your doctor won't know if your infection is getting worse or if the flu shot is causing the higher temperature.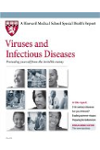 Continue Learning about Cold and Flu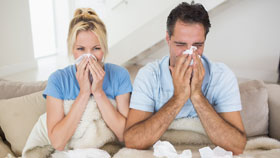 Colds and flu are both viral infections, but have different symptoms. With a cold you will have symptoms such as a runny nose or a sore throat. Flu symptoms come on suddenly and may include fever, body aches or vomiting. While the...
re is no cure for either, there are treatments -- chicken soup, nasal sprays, rest -- which can help your feel better.
More