Excess cholesterol deposits in the arteries can lead to heart attacks and strokes. Treating high cholesterol can prevent clogged arteries.
Your blood cholesterol level has a lot to do with your chances of getting heart disease. High blood cholesterol is one of the major risk factors for heart disease. A risk factor is a condition that increases your chance of getting a disease. In fact, the higher your blood cholesterol level, the greater your risk for developing heart disease or having a heart attack. Heart disease is the number one killer of women and men in the United States. Each year, more than a million Americans have heart attacks, and about a half million people die from heart disease.
This answer from the National Heart, Lung, and Blood Institute has been reviewed and/or edited by Dr. Robert S. Kaufmann.
Cholesterol is vitally important to our health. It's used to make all the sex hormones, to use vitamin D properly, and to create bile salts, which are critical for digesting fats and eliminating toxins. It actually (and surprisingly, to many) acts as an antioxidant in the body. And, among its many roles, it is a patching and repair mechanism integral to our body's ability to heal and repair from damage.
At the most basic level, what we've come to call "bad" cholesterol, low-density lipoprotein (LDL), is the repair material that is taken to damaged areas. An increase in LDL indicates that there's damage. The "good" cholesterol, high-density lipoprotein (HDL), is the material being removed, which indicates that the repair work is no longer needed. In truth, neither LDL nor HDL is good or bad. Both are important and appropriate responses.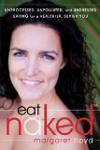 Continue Learning about Cholesterol