Sugar is a carbohydrate. Too many carbs can lead to weight gain mainly due to extra calories in the diet. Watch your sugar intake whether it comes from sweets, candy, potatoes, breads and rice. Sugars in any form especially forms without fiber can lead to blood sugar fluctuations and cause cravings for more carbohydrates.
Anything in excess can lead to weight gain. Consuming sugar in moderation is not the problem. The problem arises when people overindulge in high sugar foods, which tend to make you crave more sugar. Speak with your dietitian about how you can cut back on your sugar intake.
Sugar comes from many foods, including sugary snacks such as cookies, cakes, pies, or white bread, rice or pasta. These foods provide very little nutrition, and people tend to overindulge in them. If you consume an additional 500 kilocalories per day from these items (approximately 5 cookies) these foods can lead to a 1 pound weight gain per week.
Excess calories from any type of food can cause weight gain. Sugar only has 4 calories a gram. However, a 20 fluid ounce bottle of soda can have 325 calories. Over time this amount of soda, energy drinks, or sports drinks could cause weight gain. Added sugars make up around 16 percent of the total calories in American diets. If you are trying to lose weight, make sure that you get important nutrients from milk before spending excess calories on sweetened beverages.
Sugar consumption is linked to weight gain. Simple sugars tend to be more concentrated in foods, meaning that you consume more calories per mouthful. Cutting sugar intake is a quick and easy way to make extra calories disappear from your diet. Foods containing lots of refined sugar are high in calories, and most of those calories are nutritionally empty. What about fruit, doesn't it have a lot of "fruit" sugar (fructose), you might ask? The answer is yes, but it is so beneficial that fruit overcomes this problem.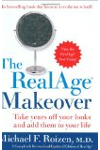 Continue Learning about Carbohydrates