Carbohydrates are made from plants that contain sugar, starch, or fiber, such as refined sugar, grains, and even fruits and veggies (think: bagels, brown rice, and potatoes). Because they store energy, carbs act as the fuel for your body, providing it with energy it can use immediately. But if you don't use the energy you consume, your body stores this extra fuel as fat. So if you eat too many carbs and don't get enough physical exercise, you store lots of fat around your body.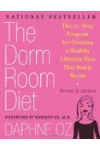 Simple carbohydrates eaten without fat and protein will result in an increase in blood glucose followed by low blood glucose when insulin is released to use the carbohydrate for energy. Low blood glucose levels cause you to feel hunger, and if frequent may result in excess calorie intake, producing weight gain.
Include a balance of healthy fats, protein and complex carbohydrates at every meal and snack. Complex carbohydrates are whole grains with fiber and added nutrients such as whole wheat bread, brown rice, whole wheat pasta, corn, oats and quinoa. Whole fruit is a healthy carbohydrate as well because it contains nutrients and fiber. Long term healthy weight maintenance for vitality and to prevent chronic disease is best achieved with a steady nutrient dense diet plan including whole grains, fruits, vegetables, healthy fats such as olive oil, proteins including lean meat, nuts, legumes, beans, soy or dairy and reduced saturated fat, sodium and sugar.
Many people gain weight from eating carbs because it can be hard to control portion sizes. Learn more by watching this video featuring "Hungry Girl" author Lisa Lillien. To learn why, watch this video.
If you are eating healthy complex carbs and a reasonable number of servings each day, you should not be gaining weight. Healthy carbs can be part of long term weight control. Carbs can be calorie dense so it is important to learn what constitutes one serving. Some examples include 1/2 cup cooked cereal, one slice of bread, 3 Hershey kisses, 1/3 cup of hummus. Many people can lose weight on 3-4 servings a day when combined with lean protein, non-starchy veggies, and a few healthy oils.
Continue Learning about Carbohydrates and Weight Loss