Absolutely. Your breast milk can actually help protect your infant from catching your cold. Your body begins making antibodies as soon as you become infected. These protective antibodies are passed to your baby through your breast milk. Chances are that your baby was exposed to your illness before you even started feeling sick, so if you stop nursing there is an even greater chance that she will catch your cold. It's still a good idea to wash your hands before touching your baby, and try to avoid directly coughing or
sneezing on her.

If your doctor recommends that you stop nursing because of a serious illness, medication, or treatment that you need, talk to your pediatrician. There may be a way to continue feeding your baby your breast milk.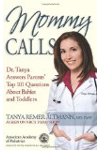 Yes, you should.
Chances are that baby was already exposed to your cold by the time you noticed the symptoms and by continuing to breast feed, you are supplying your baby with antibodies needed to fight off the illness. If you are worried, you might try covering the baby with a light receiving blanket while nursing.
Breast feeding when you have a cold is fine and there are very few contraindications to nursing. Breast feeding provides the infant with the perfect nutrition as well as infant receiving antibodies from the mother. If the mother is coughing as a symptom to the cold, she should avoid directly breathing on the infant or kissing the infant during the acute phase of a cold. Breastfeeding should not be interrupted due to a cold.
It's fine to breastfeed your baby when you have a cold. Cold viruses can't be transmitted through breast milk. In fact, the antibodies in your breast milk will build up her immune system and help protect her from getting sick. Even so, your baby can catch your cold if you sneeze, cough or blow your nose near her, so be sure to wash your hands frequently—especially before you breastfeed her.

If you decide to take an over-the-counter medicine for your cold, such as a decongestant or cough suppressant, check with your lactation consultant or your baby's doctor first to make sure it's safe. Small amounts of medicine can pass to your baby through breast milk.
Continue Learning about Breastfeeding A Baby