If you have an injury, it's better to use ice to stop the inflammatory process. If you are feeling sore after a workout or if you have any swelling, use ice. Heat is more useful in terms of warming up and getting the body ready for stretching exercises. It's good for people to use heat prior to their activity and ice at the end of the day, at the end of activity or any time there is any type of notable swelling.
Trinity Health is a Catholic health care organization that acts in accordance with the Catholic tradition and does not condone or support all practices covered in this site. In case of emergency call 911. This site is educational and not a substitute for professional medical advice, always seek the advice of a qualified health care provider.
Ice can effectively treat acutely sore muscles and joints as a result of strenuous activity. Heat is typically more helpful for chronic muscle soreness.
Ice is nice for the first 48 hours after an injury to get the swelling down. Swelling comes from an increase in fluid or blood flow to an area, which slows down recovery and causes discomfort. The extra fluid makes the joint stiffer, weaker and more painful. Ice reduces the swelling—and the pain.
After the initial 48 hours of ice, some docs recommend ice, and others recommend heat to loosen up the joint or muscle, giving you more flexibility and allowing you to move freely during rehabilitation. That's why a hot shower or bath is so soothing by the third day after an injury. However, we don't recommend heat until the swelling has gone down.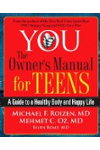 Ice should be used within the first 24 to 48 hours after the injury instead of heat. Although heat may seem like the better and more comfortable option, it slows the healing process. Heating dilates the blood vessels, bringing more blood to the area and causing more swelling, which you are trying to reduce.
Ice, on the other hand, constricts the blood vessels, limits blood flow to the injury, and reduces swelling. It also acts as a numbing agent to soothe the pain for a short period.
This answer provided for NATA by the Washington State University Athletic Training Education Program.
Initially, during the first 48 hours, it is better to use ice on an injury. Swelling at the injured area occurs the most during this time and ice is preferred to assist in decreasing the amount of swelling that occurs. After 48-72 hours, you can use heat to begin improving circulation to the injured area which will bring key healing elements to assist in the recovery process. If exercising, heat can be applied prior to activity to help warm-up the area and increase circulation, and ice can be used after activity to decrease any potential swelling that may occur due to the activity.
Heat and swelling are the other two physical effects of acute injury. In keeping with good common sense, if trauma gets rest and pain gets medication, then heat, swelling, and any burning pain should get ice. Make sure you protect your skin from direct contact with ice or any other cooling agents. Then apply them with caution. For neck pain, a ten-minute application is all you need. The mid back can take up to fifteen minutes, and the lower back can tolerate twenty minutes of ice. Do not go beyond these recommended times, because too much ice may actually be counterproductive. The pain-blocking effect of ice should last up to thirty minutes, and ice can be reapplied every other hour.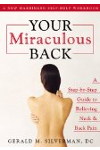 Normally ice is applied to injuries that have recently occurred within the last 24-48 hours. Injuries such as contusions (bumps and bruises), sprains and strains respond well to icing. One may also ice after a workout to help prevent any further inflammation from occurring. There are several different ways one can ice. The first way is to simply place ice in a bag and apply it to the area. Other ways include freezing water in a cup and making an ice cup, utilizing a chemical ice bag, or using a bag of frozen corn (or any other frozen vegetable of your choice) that maybe in your freezer. Apply the ice to the affected area for 15-20 min. The total treatment time may vary pending on the location of the injury and its sensitivity. A general rule of thumb is 20 minutes on and at least 40-60 minutes off.
*Please use caution when utilizing a chemical ice bag because they tend to stay colder much longer and may give you frostbite. Also, if you have diabetes or any other circulation problems check with your physician before applying ice so you do not cause any further damage to the area.
The general rule is that heat brings in blood supply to help warm up muscles and joints, while cold helps decrease the blood supply and cut down on swelling and inflammation. Generally for an acute injury, ice tends to be better to keep down the swelling.
Continue Learning about Bone & Joint Injuries