Approximately 850,000 teenagers get pregnant each year in the United States, according to the Centers for Disease Control and Prevention. The fact of the matter is, sexually active teens don't always protect themselves from pregnancy. Whether or not your values guide you to teach your children abstinence until marriage, I think it's important to teach your children about contraception -- just in case. I don't think a lesson about the pros and cons of the different birth control methods -- condoms, birth control pills, diaphragms, and so on -- is an automatic go-ahead for your kids to have sex. Of course, you should stress that the only 100% effective method of birth control is not to have sex in the first place.
Before you begin a conversation with your teen about how to prevent pregnancy, make sure you have all the correct information yourself first. Find out which contraceptive methods are most effective and which also help prevent STDs.
Once you're armed with the most up-to-date information, a good way to begin the discussion is to start asking questions. Find out if your child knows anyone who has become pregnant as a teenager. Ask questions about your child's values (which you should have had a great influence on up to this point): How does your child feel about teen pregnancy? About children born out of wedlock? About abortion? You can help guide your child in developing a course of action that is consistent with his or her values and goals. Talk about your child's dreams for the future and how an unplanned pregnancy can affect those dreams -- for both boys and girls.
From Good Kids, Bad Habits: The RealAge Guide to Raising Healthy Children by Jennifer Trachtenberg.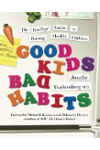 Continue Learning about Birth Control